First listed on: 10 August 2020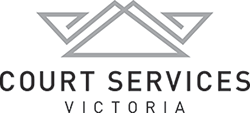 Koori Community Engagement Officer, Horsham Magistrates' Court
The aim of the Koori Community Engagement Officer is to assist in reducing the issue of over-representation of Aboriginal people in the Victorian justice system by working with Aboriginal clients when they enter the court system. In addition, the service helps Aboriginal people to maximise their chances of rehabilitation through culturally appropriate and sensitive intervention.
The purpose of this service is to:
Assist and advise the Court of matters relating to cultural issues that exist for Koori people in Victoria
Provide advice and access to services for Koori offenders and families that come in contact with the Court
Raise awareness within the court system of cross-cultural issues
Maintaining and fostering links between the Magistrates' Court, the Children's Court and the Aboriginal community
Liaise and educate the Aboriginal community to inform them of the court processes including Koori Court, where feasible
Demonstrated knowledge and understanding of the Victorian Koori community, both society and culture and the issues impacting on it, especially in relation to contact with the Justice System.
The ability to communicate effectively with Victorian Aboriginal people.
An appreciation and sensitive approach to the needs and aspirations of Victorian Aboriginal communities.
This is a designated position under section 12 of the Equal Opportunity Act 2010. Only Aboriginal and/or Torres Strait Islander people are eligible to apply for this position.
If you have the necessary skills and looking to work autonomously, well organised, work with diverse groups of key stakeholders, and make a difference for the Koori community within the justice space, please follow the below application process.
How to apply:
Applicants are encouraged to apply online, outlining professional skills, knowledge and personal qualities.
Applicants should include:
Resume
a short covering letter
completed application form (see file attachment).
You are only required to address the Key Selection Criteria listed on the Application Form. Individual responses to "key selection criteria" listed on the Position Description are not required. Attachments can be uploaded in either Microsoft Word or PDF format.
Applicants should view the full position description attached to this advertisement before applying.
If you require a copy of this advertisement or any attached documentation in an accessible format, such as large print, please email micah.roe@courts.vic.gov.au
Other information
Court Services Victoria (CSV) is the employer of staff at all Victorian courts and tribunals, the Judicial College of Victoria, and the Judicial Commission of Victoria. CSV offers a wide range of legal and non-legal career options as well as attractive employee benefits.
CSV is committed to building a diverse workforce and inclusive culture. We strongly encourage people of all abilities to apply, particularly people of Aboriginal and Torres Strait Islander heritage, and those who may experience diversity or disability related barriers in securing employment.
Magistrates' Court of Victoria's vision is that all employees access and enjoy the same rights, responsibilities, resources and opportunities regardless of their gender, identity or cultural beliefs. The Magistrates' Court of Victoria is committed to providing a safe and respectful workplace and has zero tolerance for violence against women.
Closing Date:

18 Aug 2020
Location:

VIC - Horsham
Salary:

$68,884 - $76,263
Work Type:

Full Time
Category:

Communications, Engagement & Facilitation
Community/Social Services
Corrective Services/Crime/Justice
Indigenous Affairs
Youthwork/Family Services