First listed on: 07 February 2020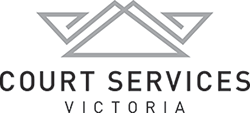 General Counsel
Lead in-house legal counsel
Identify and respond to legal issues of broad organisational and strategic importance
Lead and manage the operations of the Legal and Governance team.
About Us
Court Services Victoria (CSV) was established on 1 July 2014 as an independent statutory body corporate that provides corporate and administrative services that support judicial independence in the administration of justice in Victoria. CSV provides support services to the Supreme Court; the County Court; the Magistrates' Court; the Children's Court; and the Coroners Court, as well as the Victorian Civil and Administrative Tribunal (VCAT), the Judicial College of Victoria and the Judicial Commission of Victoria.
About the Role
As the General Counsel, you will be the lead in-house legal counsel to the CSV CEO, CSV Executives and, on occasion, Courts Council. The role is responsible for ensuring that accurate and timely expert legal advice is provided across the organisation, supporting good governance of CSV and ensuring key compliance obligations are met.
As a member of the executive leadership team you advise on and assist with the management of high level strategic and legal matters, strengthening CSV's strategic organisational capability.
Leading the Legal and Governance team, you will oversee the efficient management of legal and governance operations.
About You
Legally qualified, you have significant experience leading wide-ranging and complex legal matters in private and/or government legal practice. You will have demonstrated commitment to excellent service delivery with a focus on continuous improvement.
How to apply
To apply, please click the 'Apply Now' button, ensuring you include the following documents in your application:
For further information on the position, please see the attached position description.
Other information
Court Services Victoria (CSV) is the employer of staff at all Victorian courts and tribunals, the Judicial College of Victoria, and the Judicial Commission of Victoria. CSV offers a wide range of legal and non-legal career options as well as attractive employee benefits.
CSV is committed to building a diverse workforce and inclusive culture. We strongly encourage people of all abilities to apply, particularly people of Aboriginal and Torres Strait Islander heritage, and those who may experience diversity or disability related barriers in securing employment.
Closing Date:

17 Feb 2020
Location:

VIC - Melbourne
Salary:

$185,711 - $240,789
Work Type:

Full Time
Category:

Child Protection/Advocacy
Corrective Services/Crime/Justice
Executive Management
Legal/Compliance