First listed on: 13 May 2017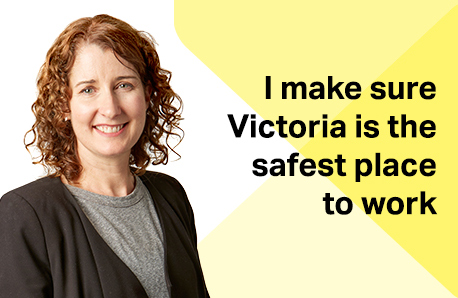 Director - New initiative for Mental Health & Wellbeing in Victorian workplaces
At WorkSafe our passion for the wellbeing of Victorian workers brings us together. Our people come from a wide range of professions and with no two days ever being the same, diverse thinking comes naturally to us. As we build the WorkSafe of the future we're committed to delivering industry best practice to our people, our customers and the community.
Founded on care and driven by collaboration, our Health and Safety Business Unit is committed to getting Victorians home safely every day. We're growing our team with people whose expertise, insight and passion will help us reach our goals for a safer Victoria.
WorkSafe is relocating its headquarters to Geelong by 2018. Prior to this date, the role will work across 222 Exhibition Street, and the Geelong interim office.
About the role
WorkHealth is a $50 million project funded by WorkSafe to support mental health and wellbeing in Victorian workplaces. The project will provide Victorian workplaces with the information, tools and support they need to promote and protect the mental health of their employees.
As the Director of WorkHealth, you will be responsible for developing and delivering the WorkHealth initiative in conjunction with associated mental health and wellbeing programs for WorkSafe Victoria and partners. As part of this initiative and in addition to building and leading a dedicated team, you will be responsible for the following:
End to end development, implementation and strategic direction of the program
Provide high level strategic advice and reporting to the Executive team, governance and working groups
Build and drive effective external partnerships to support program delivery
Lead and motivate team to deliver high quality results
Drive continuous improvement through effective monitoring, review and evaluation
Lead a whole of organisation strategic perspective on mental health and wellbeing
Skills & experience
Working within a complex and dynamic legislative and stakeholder environment, your targeted and strategic approach will be pivotal to the successful implementation of the WorkHealth program. As a true leader, you will ideally bring to the position:
Professional expertise/knowledge of mental health, workplace mental health and/or health promotion
High-level conceptual and analytical skills - with proven experience positioning an organisation to achieve outcomes through partnerships and collaboration
Strong stakeholder management with public and private sector groups, Government and internal stakeholders
Capability in managing, leading and motivating a professional team
Proven experience developing and implementing high-level strategy that drives improvement whilst achieving key objectives
Benefits & culture
In return we offer a range of great benefits, including work variety, workplace flexibility and leave options, learning and development opportunities, study support, a leading health and wellbeing program, contribution to gym memberships and prescription eye wear and discounted corporate health insurance rates. WorkSafe prides itself on being a great place to work.
No applications from recruitment agencies will be accepted.
Only people with the right to work in Australia may apply for this position. You may be required to undergo a National Police Check as part of the recruitment process.
Applications close midnight Wednesday, 31st May 2017. Click the link to apply, and join us in making a difference to Victorian lives.
WorkSafe are striving to build a diverse workforce that reflects the Victorian community we serve.

Closing Date:

31 May 2017
Location:

VIC - Melbourne
Work Type:

Full Time
Category:

Corporate Services
Executive Management
Occupational Health and Safety
Policy/Strategy/Governance
Regulatory Services
Stakeholder Engagement/Management