First listed on: 10 September 2018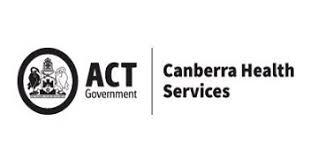 Social Worker, Psychologist, Occupational Therapist
Health
Canberra Hospital and Health Services
Mental Health, Justice Health, Alcohol and Drug Services
Adult Community Mental Health Services
Social Worker, Psychologist, Occupational Therapist
Health Professional Level 3
Salary Range: $87,257 - $91,942 (up to $96,502 on achieving a personal upgrade) (PN: 40902)
ACT Health is a values-led Directorate. Our values guide our day-to-day actions, behaviours, decisions and communications to successfully deliver the best services to meet the needs of our community. They were developed by us, for us and are unique to our work. Mental Health, Justice Health, Alcohol and Drug Services provides health services directly and through partnerships with community organisations. The services provided range from prevention and treatment to recovery and maintenance and harm minimisation. The participation of the people who use the service, including families and carers, is encouraged in all aspects of service planning and delivery. The Division works in partnership with a range of government and non-government service providers to ensure the best possible outcomes for clients.

The Division delivers services at a number of locations, including hospital inpatient and outpatient settings, community health centres, detention centres, other community settings including peoples home. These services include: Rehabilitation and Speciality Mental Health Services; Adult Acute Mental Health Services; Adult Community Mental Health Services; Alcohol and Drug Services; Child and Adolescent Mental Health Services (CAMHS) and Justice Health Services. Overview of the work area and position: This HP3 position will work to support Access Mental Health Team, which is an integral part of the new Model of Care for Adult Community Mental Health Services. The successful candidate will contribute to the operation of the Access Mental Health Team, in collaboration with medical staff and a team of clinical staff. The position supports the provision of evidence-based clinical interventions within standardised clinical processes. At this level, it is expected that you will provide high quality clinical interventions, care and to achieve of positive outcomes for people. It is an expectation that you will contribute your expertise to the multidisciplinary team; provide supervision to staff at the Health Professional Officer 1 and 2 Levels as well as students. All team members are required to undertake professional development and supervision, participate in quality initiatives and contribute to the multidisciplinary team processes. The position is supported by a cohesive multi-disciplinary team of Nurses, Psychologists, Occupational Therapists, Social Workers, Recovery Support Officers, Administration Service Officers, Psychiatry Registrars and Consultant Psychiatrists.
Eligibility/Other Requirements: Mandatory: Strong understanding of adult community mental health services. Current driver's licence. Social Work: Bachelor of Social Work and eligible for membership of the Australian Association of Social Work. Occupational Therapy: Degree (or recognised equivalent) in Occupational Therapy and registered with AHPRA, eligible for professional membership of Occupational Therapy Australia. Psychology: General Psychology registration with AHPRA. Please note prior to commencement successful candidates will be required to: Comply with ACT Health credentialing and scope of clinical practice requirements for allied health professionals. Comply with ACT Health occupational screening requirements related to immunisation. Be registered under the Working with Vulnerable People (Background Checking) Act 2011 and undergo a pre-employment Police check.
Contact Officer: Russell Robson (02) 6205 2068 russell.robson@act.gov.au
For further information, please visit www.health.act.gov.au
Applications Close: 20 September 2018
Closing Date:

20 Sep 2018
Location:

ACT - Canberra
Salary:

$87,257 - $91,942
Work Type:

Full Time
Category:

Community/Social Services
Health/Medical