First listed on: 21 June 2018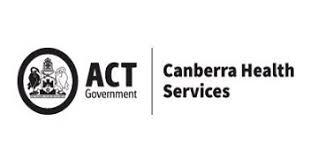 Specialist / Senior Specialist
Apply now: www.health.act.gov.au/employment
Indicative total package value of between: $261,392 - $346,594 ($261,392 - $318,194 Specialist 1-5 only) inclusive of salary, applicable allowances and 9.5% super.
About us:
ACT Health is a values-led Directorate. Our values guide our day-to-day actions, behaviours, decisions and communications to successfully deliver the best services to meet the needs of our community. They were developed by us, for us and are unique to our work.
Canberra Hospital & Health Services provides acute, sub-acute, primary and community-based health services to the ACT and surrounding region.
The key strategic priority for acute services is to deliver timely access to effective and safe hospital care services. The hospital delivers a full range of medical, surgical and obstetric services, including complex procedures in areas such as cardiac surgery, neurosurgery and neonatal intensive care.
Strong links exist between hospital and community-based services, as many of the operational divisions deliver services across the continuum of care to ensure continuity of care for patients. The community based services of ACT Health include early childhood, youth and women's health; dental services, rehabilitation and community care; mental health and alcohol and drug services. In addition, justice health services are provided within the Territory's' detention facilities.
Overview of the work area and position:
Mental Health, Justice Health and Alcohol & Drug Services provides health services directly and through partnerships with community organisations. The services provided range from prevention and treatment to recovery and maintenance and harm minimisation. Consumer and carer participation is encouraged in all aspects of service planning and delivery. The Division works in partnership with consumers, carers and a range of government and non-government service providers to ensure the best possible outcomes for clients.
The Division delivers services at a number of locations, including hospital inpatient and outpatient settings, community health centres, detention centres, other community settings including peoples home. These services include:
Rehabilitation and Speciality Services
Adult Community Mental Health Services
Adult Acute Mental Health Services
Alcohol & Drug Services
Child & Adolescent Mental Health Services (CAMHS)
Justice Health Services
The Alcohol and Drug Services (ADS) incorporates 6 areas including the Opioid Treatment Service, Medical Services, Consultation and Liaison Service, 10 bed Inpatient Withdrawal Service, Police and Court Drug Diversion Service and Counselling and Treatment Services.
The Opioid Treatment Service pharmacotherapy program provides opiate substitution treatment to people in the ACT.
The Withdrawal Service provides a secure and supportive environment for safe, medically supervised withdrawal from alcohol and other drugs.
Consultation and Liaison Service provides assessment, support and referral for clients who have been admitted to CH who also have an alcohol and/or drug issue.

Qualifications and experience
Registered or eligible for registration as a medical practitioner with the Australian Health Practitioner's Regulation Agency.
Fellowship of the Royal Australian and New Zealand College of Psychiatrist or equivalent specialist qualifications.
Please note prior to commencement successful candidates will be required to:
undergo a pre-employment Police check.
Comply with ACT Health Occupational Assessment, Screening and Vaccination policy.

Salary, Remuneration and Conditions:
Starting salary will be negotiated within this band for the successful applicant, depending on their experience and expertise.
ACT Health is committed to building a culturally diverse workforce and an inclusive workplace. As part of this commitment we strongly encourage people from an Aboriginal or Torres Strait Islander background, or People with Disability, to apply for all positions.
Relocation allowance is available to assist with relocation of specialists to Canberra.
Medical Staff in the Health Directorate enjoy excellent conditions, and our Enterprise Agreement is available at www.health.gov.au/employment
About our great city, Canberra, Australia's National Capital:
Canberra is a city with outstanding amenities and excellent housing, educational and leisure opportunities. It is home to national icons and monuments as well as natural treasures. The coast and ski fields are nearby; Sydney is only three hours away by road. For more information on our great city and your future, visit: http://www.canberrayourfuture.com.au/
Contact Officer: Dr Mandy Evans, A/g Chief Psychiatrist (02) 6205 0687
Applications Close: 28 June 2018
Closing Date:

28 Jun 2018
Location:

ACT - Canberra
Salary:

Indicative total package value of between: $261,392 - $346,594
Work Type:

Full Time
Category:

Health/Medical