First listed on: 12 March 2019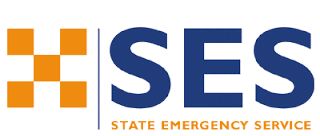 Information Asset Management Administrator
Who we are
The Victoria State Emergency Service (VICSES) is a volunteer based emergency service. Our highly skilled and equipped Volunteers are trained to respond to a wide range of emergencies. VICSES focuses on working with communities and partners in building resilience to achieve a more aware, informed and prepared communities. This allows us to minimise the impact of emergencies when they occur and strengthen the community's capacity to recover swiftly and safely. We support them to understand their risks and the relevance of taking action before, during and after emergency events.
As the control agency for flood, storm, tsunami, earthquake and landslides, we take the lead in the preparation and response for those hazards. Under the coordination of Emergency Management Victoria (EMV), VICSES works within the broader emergency management sector, wherein all agencies and services work as one to ensure the safety of the state.

VICSES is committed to being a child safe organisation. At VICSES we support the wellbeing and empowerment of children and we seek to ensure the safe participation of children in all VICSES activities. It's the responsibility of all members to comply with the Child Safety Policy, and act in accordance with the Child Safety Code of Conduct. Both of these are available on the VICSES HUB.
About the role
The Information Asset Management Officer position will provide support in the day-to-day administration of VICSES' Electronic Document & Records Management System (EDRMS). This will include liasing with staff accross all areas of VICSES to ensure a high level of professional service to internal stakeholders to assist them in managing VICSES' information assets appropriately.
As an Information Asset Management Officer, your responsiblities will inlude;
Assisting the organisation in meeting its recordkeeping obligations by supporting users of VICSES' EDRMS by responding to file creation requests, handling system-related issues and responding to general requests for information.
Enhancing VICSES' ability to meet its obligations under the Public Records Act 1973 by assisting in the archiving of VICSES records including the transfer of records to permanent and secondary storage facilities.
Ensuring VICSES meets its legal and regulatory obligations by assisting in large-scale document discovery exercises.
Ensuring VICSES meets its regulatory obligations by maintaining a number of corporate registers including VICSES' Thefts & Losses Register, the Private Interests Register, the Gifts, Benefits & Hospitality Register and the Insurance & Indemnities Registers.
Contributing to the promotion of VICSES' information security and governance program by monitoring and updating internet and extranet pages the Information Security & Governance team is responsible for.
Assisting the Information Security & Governance team achieve its objectives by providing administrative support, as required, including the procurement and receipting of goods and services, undertaking basic analysis and preparing reports for the Manager Information Security & Governance.
To apply
Further information about this role can be found in the position description (please log in to download and view the document). Your application should consist of a cover letter detailing your relevant experience along with a recent resume or cv.
Closing Date:

20 Mar 2019
Location:

VIC - Melbourne
Salary:

$51,717 - $59,066
Work Type:

Full Time
Category:

Emergency Services/Management/Police
ICT
Records/Archives/Heritage