Staff safety raised in Tasmania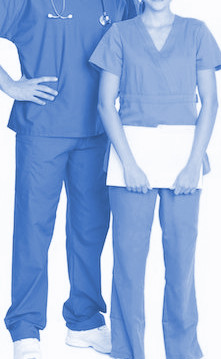 Hospital staff turnover has prompted concerns about patient safety in Tasmania.
A senate committee is seeking submissions as it investigates the causes and potential solutions for transfer of care delays, including ambulance ramping, in the state's health system.
Ambulance ramping occurs when patients, transported by paramedics, linger in their care while awaiting an available bed in the emergency department.
Nurses at the Royal Hobart Hospital's emergency department have resigned, with some expressing reluctance to appear before the Coroners Court, according to testimonies heard during the inquiry.
One nurse at the Royal Hobart Hospital conveyed his concerns to the committee, noting the prevalent unease among departing staff.
"Fully staffed is not fully skilled," he said, emphasising the need for enhanced training and proficiency.
He also acknowledged the broader issue of healthcare professionals opting for less stressful work environments with better compensation, exacerbating skill shortages.
Contrary to assumptions, insiders clarified that the emergency department is not the root cause of ambulance ramping. Instead, some have attributed transfer of care delays to congestion within the hospital and the broader health system.
Nurses are urging politicians across party lines to collaborate with federal counterparts for effective solutions. Some experts highlighted existing measures to alleviate pressure on Tasmania's hospitals, including the expansion of the Hospital in the Home program.
Government minister Felix Ellis has expressed the government's commitment to delivering optimal emergency services.