NSW launches cyber reform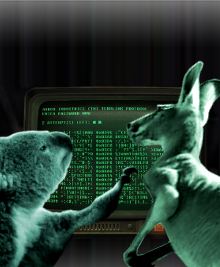 The New South Wales government is seeking feedback on its new cyber security strategy.
The state is looking to update its 2018 cyber security strategy and the NSW Cyber Industry Development Strategy by combining them into a single document.
Customer service minister Victor Dominello says the new strategy will involve an "integrated approach" to tackling cyber threats.
It is also intended to maximise the state's existing capabilities in a post-pandemic world.
"The 2020 NSW Cyber Security Strategy will address the cyber workforce and skills gaps that are vital in attracting business investment and creating innovation jobs," Mr Dominello said.
"It will support innovation and growth of the NSW cyber industry and cement NSW as the leading state for cyber security in the Asia-Pacific region."
Industry partners and cyber security experts can express an interest in providing a submission to the 2020 Cyber Security Strategy by emailing This email address is being protected from spambots. You need JavaScript enabled to view it.