New top cop for NSW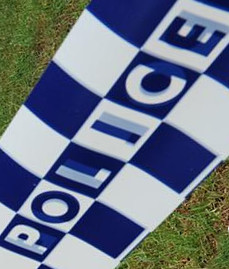 For the first time, NSW will soon have a female police commissioner.
Deputy Commissioner Karen Webb will become the first woman to hold the position of commissioner when she succeeds Mick Fuller in April 2022.
She gave her first press conference as commissioner elect this week, describing herself as a "career cop".
"There are now over 28 per cent female officers and 35 per cent females in the organisation. So we're continuing to grow, and we will continue to grow," she said.
"My role is to build the organisation [so that] it is reflective of the community we serve.
"So I look for to growing our diversity and our inclusion in the organisation."
Deputy Commissioner Webb said it is time for a new leader, as NSW emerges from COVID-19 lockdowns.
"It will be time for police to return to our more natural role, where we safeguard the community and keep the community safe," she said.
NSW police have been criticised for their approach to policing COVID-19 regulations, facing accusations of being too tough on Sydney's south-west.
"One of my first priorities will be to re-engage with our community and understand what our community expects from the NSW Police force," Deputy Commissioner Webb said.
She pledged to maintain her strong stance on crime, while also increasing efforts to support the survivors of child abuse, sexual assault and domestic violence.
NSW Premier Dominic Perrottet said Deputy Commissioner Webb's appointment may inspire other women to join the force.
"She was appointed on the basis of her talent ... and leadership," he said.
"Her honesty, her integrity and her drive."