ICAC slams mayor's link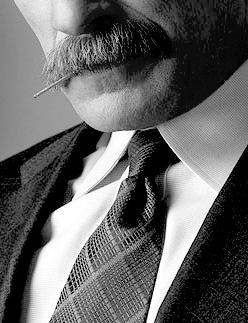 A Sydney mayor has been suspended following an ICAC investigation.
The NSW Independent Commission Against Corruption (ICAC) has accused Canada Bay Mayor Angelo Tsirekas of involvement in "serious corrupt conduct" from 2015 to 2019.
The ICAC alleges that Tsirekas received benefits, including overseas flights and accommodation worth at least $18,000, from property developer I-Prosperity in exchange for leveraging his position to favour its property interests.
The investigation reportedly uncovered a close relationship between Tsirekas and I-Prosperity's agent, Joseph Chidiac, who was a longtime friend of the mayor, frequently socialising and travelling together.
Despite evidence of their connection, Tsirekas denied any private interests when I-Prosperity had planning matters before the council, claiming ignorance of Chidiac's job.
The ICAC recommended Tsirekas's removal from office, citing the need for prompt action in the public interest.
Minister for Local Government Ron Hoenig promptly suspended Tsirekas with the intention of dismissal, saying; "There are processes in place that would enable City of Canada Bay councillors to fill the position of mayor for the remainder of the current term of council".
Responding to the findings, Tsirekas, through his legal team, has asserted that the report contains "errors of fact and law".
He argued that the responsibility for planning approval for the development in question lay with the NSW government, not the council.
The alleged corrupt conduct occurred between November 2015 and February 2019.
During the federal election campaign in 2016, Tsirekas received $10,000 political donations from three individuals associated with I-Prosperity.
Although he resigned in June 2016 to contest a federal election, Tsirekas was re-elected as mayor in 2017.
The ICAC's public inquiry, conducted from April to July 2022, involved 20 witnesses and revealed decisions affecting I-Prosperity's property interests during Tsirekas's mayoral tenure.
The company had been acquiring properties in Rhodes since 2015, and Tsirekas voted in favour of its 2016 proposal to build a 400-unit, 117-metre-high tower at Rhodes.
ICAC alleged that Tsirekas failed to declare a conflict of interest during planning proposal discussions and found unexplained wealth, challenging his claim that the money came from his late father.
The investigation, known as Operation Tolosa, exposed Tsirekas's 24 trips from 2015 to 2019, financed by funds and loans from Chidiac and others.
ICAC is now seeking advice from the Director of Public Prosecutions on potential charges.
I-Prosperity went into administration in 2020, and the government is considering the report's recommendations while awaiting further legal actions.