Cars tested for grid support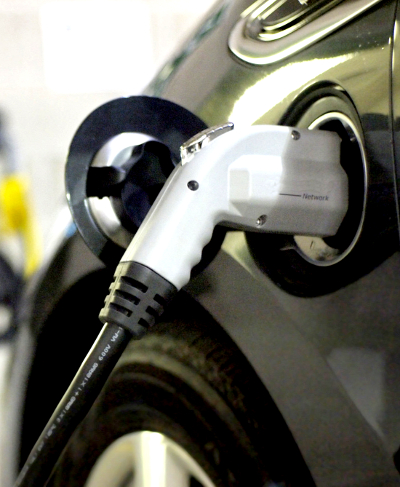 A new project will see a fleet of electric cars plugged into the power grid to help protect against blackouts and voltage fluctuations.
The ACT Government is providing 50 Nissan Leaf vehicles for a first of its kind trial investigating how well car batteries can stabilise the electricity network. Canberra-based utility ActewAGL will provide one other car, bringing to total to 51.
The Nissans are fitted with two-way batteries, so they can be charged from the grid but also provide power back to it if needed.
"When electric cars are plugged in, they could be called on in a heartbeat to avoid a mass power outage," said the project's research leader, Dr Bjorn Sturmberg from ANU.
"They'll only have to do this a couple of dozen times a year — when there's a storm or some other emergency in the grid — which means the grid needs power really quickly.
"The batteries in the electric vehicles can then inject power in a fraction of a second."
Funding has come from the Federal Government and businesses including Nissan and JET Charge.
ActewAGL executive Todd Eagles says the technology could one day be used across the national energy market.
"Electric vehicles are a big part of the future energy solution in Australia," he said.
Dr Sturmberg said car owners whose vehicles help protect the grid could earn around $1,000 a year by doing so.
Most cases would only require about 15 minutes of power from the plugged-in cars, draining the batteries by about 5 per cent.