First listed on: 06 November 2023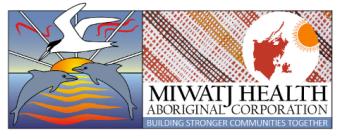 Remote General Practitioners (Permanent / FIFO)
Join Us in Making a Meaningful Impact!
At Miwatj Health, we believe in empowering communities through quality healthcare. We're inviting General Practitioners to join our dynamic team, serving Aboriginal communities in picturesque remote Northern Territory locations including Nhulunbuy, Gunyangara, Yirrkala, Galiwin'ku, Milingimbi, Ramingining, and Gapuwiyak.
Working and living alongside the Yolngu people in East Arnhem Land is a remarkable opportunity to experience the cultural wealth of Indigenous Australia. Their deep-rooted connection to the land, their art, language, and traditions all contribute to a profound sense of cultural richness that is both enlightening and humbling for those fortunate enough to engage with this vibrant and ancient culture.
Why Choose Miwatj Health?
Flexibility for your lifestyle

: We offer a range of positions to suit your needs, including Full Time, Part Time, FIFO, and fixed-term placements.

Seamless relocation:

Whether you're already in the region or considering a move, we provide relocation assistance to make your transition smooth.

Collaborative environment:

Work alongside external Health Service Providers and a dedicated team, fostering a network of professionals committed to community wellbeing.
Rewards and Benefits:
Competitive Compensation:

Enjoy a total remuneration of up to:

Gove Peninsula – Nhulunbuy, Yirrkala and Gunyangara

$275,118 package per annum

, including a cash component of $240,000, $26,400 superannuation (11%) and $8,718 not for profit salary packaging benefit.

Galiwin'ku, Gapuwiyak, Malmaldharra and Ramingining

$319,518 package per annum, including a cash component of $280,000, $30,800 superannuation (11%) and $8,718 not for profit salary packaging benefit.

Comprehensive Leave:

Receive annual leave with additional leave loading, Miwatj Annual Leave Travel Assistance, Fares Out Leave, and Compassionate Leave.

Professional Development:

Access opportunities for growth with professional and study leave.

Supportive Packages:

Benefit from mobile phone and car allowances, housing and utility packages, and relocation and repatriation assistance.

Retention Bonus:

Full-time employees may be eligible for a retention bonus, starting at $10,000 (subject to eligibility criteria).
About Miwatj Health:
Established in 1992, Miwatj Health is an independent Aboriginal Community-Controlled Health Service dedicated to providing culturally appropriate, comprehensive primary healthcare to over 8,000 remote Aboriginal and Torres Strait Islander residents. Join us in enabling empowered, healthy communities across the East Arnhem region.
Essential Requirements:
This role involves working in remote Aboriginal communities. All applicants must demonstrate a commitment to Aboriginal Community Control, self-deter
mination, and an understanding of the unique challenges faced by Yolŋu people in remote settings. A current Registration and Practicing Certificate as a Medical Practitioner through AHPRA is essential, along with extensive experience in General Practice and/or in a rural or remote Primary Health Care Setting.
Vaccination & Immunity Screening:
Miwatj Health is committed to providing a safe and healthy working environment for all workers and users of its healthcare centres. In accordance with the National Health and Medical Research Council (NHMRC) Guidelines, National Safety and Quality Health Care Service Standards, and other local policies, guidelines and procedures, we mandate that all staff abide by our Staff Vaccination and Immunity Screening Policy (to be supplied to all successful candidates).
Successful applicants must be willing to travel in small charter planes. For more detailed Selection Criteria, please click to view the full Job Description.
If you're ready to make a difference and be part of something bigger, please contact the Director of Medical Services at
lou.sanderson@miwatj.com.au
Location:

NT
Salary:

Package: $275,118 - $319,518
Work Type:

Full Time
Category:

Health/Medical