Work in WA takes toll, Unions call for safety

Print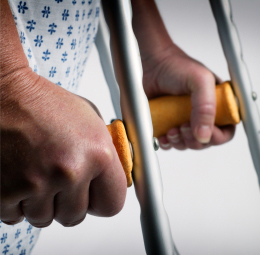 New statistics have shown one person dies at a Western Australian workplace every 21 days, prompting the state's unions to push for a greater focus on safety at work.
Figures released by WorkSafe WA show more than 5,000 workers suffered severe injuries from 2011 to 2012, and a work fatality was recorded every 21 days from 2008 to 2013. The numbers have caught the attention of Unions WA, which is calling for widespread education and reform.
Unions WA secretary Meredith Hammatt says something must be done: "This is a cost to industry through workers' compensation, but more importantly people are often left with life-long disability and a loss of livelihood," she said, "clearly, this number is still way too high and we think much should be done by employers, by governments, by everyone in workplaces to really try and get these figures down and improving."
Not only are the figures tragic for those affected by mortality on the job, they do damage to productivity too; the report's summary said there were 18,562 lost time injuries and diseases of one or more days in WA in 2011-12, while on average, 4,018 workers required 60 or more days off work from injury.
Worksafe WA's annual reports are published online.