WA cattle death investigated

Print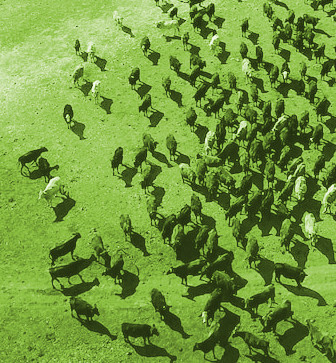 The deaths of hundreds of cows on a remote WA station have been blamed on a "catastrophic failure of management".
At least 500 head of cattle have died, and up to 1,000 are believed to be at risk on an unnamed Pilbara property. The boundaries of the issues reportedly cross a number of properties.
It comes after news that over 1,000 cattle died on the Noonkanbah Station in the Kimberley last December.
WA Minister for Agriculture and Food, Alannah MacTiernan, said the Pilbara station was suffering under a "catastrophic failure of management".
"If you want to be running a cattle station, if you want to have stewardship of animals, you've got to take responsibility," she said.
"And it would appear there's be no active management of the property over the last few weeks."
The Department of Primary Industries and Regional Development's Livestock Compliance Unit has visited the site to conduct an immediate review of the welfare of the cattle.
Ms MacTiernan says up to 500 cattle have died, and about 150 cattle will have to be euthanised.
But aerial surveys suggest up to 1,000 more cattle are at risk of death.
"We want to save these animals where we can, but it may well get up to a figure like that," Ms MacTiernan said.
"There's just simply not enough food and water for these animals."
The Kimberley Pilbara Cattleman's Association (KPCA) says it wants to work with the State Government and Pastoral Lands Board (PLB) to establish a best management practice program that incentivises pastoralists to look after their land and animals.