Voices raised against amalgamation

Print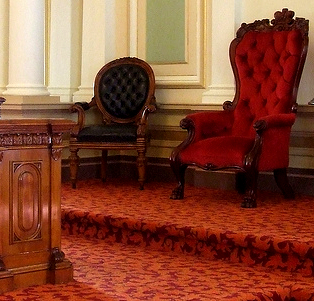 A parliamentary committee has called on the Baird Government not to force amalgamations of NSW councils unless they are bankrupt or non-functioning.
Premier Mike Baird has been pushing hard to amalgamate NSW councils, leading to the establishment of the inquiry.
The final report from the probe reportedly calls on the government to commit to no forced amalgamations.
When asked about it recent weeks, Mr Baird and local government minister Paul Toole have failed to rule out the option in the case that councils to not agree to voluntary mergers.
They also cannot explain how they will achieve amalgamations if councils resist.
The inquiry signals even more difficulties for the government's amalgamation agenda, which Baird wants set in stone by the end of the year.
Mr Baird's view was given weight by a recent Independent Pricing and Regulatory Authority (IPART) report, which deemed 60 per cent of NSW councils not "fit for the future" according to the Government's own criteria.
The most recent inquiry was undertaken by a committee chaired by Paul Green, whose Christian Democratic Party holds the balance of power in the upper house.
The Christian Democrats are also strongly opposed to forced amalgamations.
Other parties who say they are opposed to forced include; Labor, the Greens and the Shooters and Fishers Party.
The strong opposition means the government cannot pass legislation without securing some support.