Vic. workers urged to sharpen up on dodgy colleagues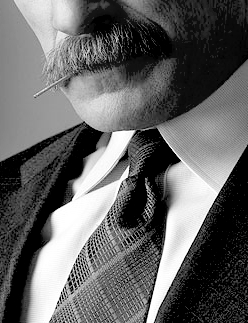 Victorian public servants are not wary enough to detect or prevent corruption, new research says.
A study commissioned by the Independent Broad-based Anti-corruption Commission (IBAC) found that fellow workers could be the best watchdog, if they knew what to look for.
The Review of Integrity Frameworks in Victorian Public Sector Agencies was conducted by Australian National University (ANU) researchers, who surveyed 36 randomly-selected Victorian Government Agencies on what measures and understanding they had to tackle dodgy dealings and backroom scams.
IBAC chief Alistair Maclean said the survey "highlighted the need for public sector Agencies to review their systems, processes and policies for detecting and preventing corruption".
"Very few agencies had specific processes or strategies in place to prevent corruption, and instead concentrated on financial, audit and fraud risks. This creates vulnerabilities for agencies which could expose them to corruption," he said.
The key findings of the review were;
the controls agencies had in place generally related to fraud and did not focus on corruption specifically
there was little evidence of explicit involvement of senior management in managing or overseeing anti-corruption measures
few agencies had specific education or training programs for staff about corruption risks
across portfolio departments, there was a disconnect around who was responsible for corruption prevention making it easier for individuals to exploit gaps
most agencies were aware of their obligations under the Protected Disclosure Act 2012 and had dedicated positions protected disclosures, but the mechanisms for reporting corruption were less clear
ANU researcher Kym Kelly said the survey results revealed gaps in risk assessment and corruption prevention frameworks across the Victorian public sector.
"In some cases, the research showed gaps in the oversight of corruption prevention measures in agencies," she said.
"There were examples of portfolio departments and the agencies within them abrogating responsibility for corruption prevention frameworks to each other.
"If exploited, these weaknesses could result in a waste of taxpayer funds through corruption and a loss of public credibility for the agency and government."
Transparency International director Neville Tiffen recently told Fairfax Media that "IBAC's remit is far too limited".
"Given that the previous government started to address the issues, both sides of politics should now join together to ensure Victoria has a proper integrity system. Only then will Victorians know if they face similar issues as NSW."
The full study is available in PDF form from the IBAC website, here.