Transport cops stride strong line to safety

Print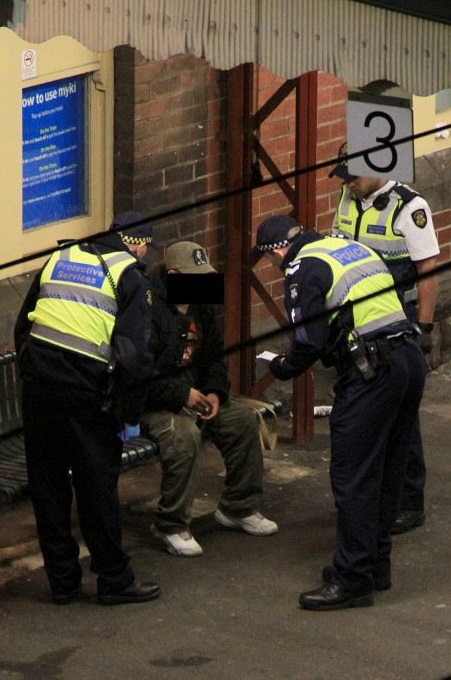 Feedback has shown people feel safer on public transport when there are protective service officers (PSOs) around, but the overall perception is probably not what the police were aiming for.
The Protective Services Officers Research Report was conducted by an independent group, comparing commuter safety perception in June last year with June this year. The report tallied the responses to interviews about safety on trains and platforms at Epping, Yarraville, Frankston, Noble Park, South Yarra and Box Hill railway stations.
Night-time safety perceptions have improved across the board.
The primary figures show the number of passengers who felt ''extremely unsafe'' during weekday evenings dropped by half from 2012 to 2013, those who felt ''extremely unsafe'' late on weekday nights fell from 15 per cent to 10 per cent in the same period.
But passengers' feelings of safety may come from a related perception of the condct of PSOs.
Public Transports Users Association president Tony Morton said people definitely feel safer after dark, but the positive responses were "by no means universal", with some reports of "heavy-handed" conduct by PSOs.
"There's also a fair bit of negative feeling about PSOs being armed," he said.
"And a fair bit of ambivalence about the 'Baillieu box' holding cells that have been plonked on the stations recently."
A Victoria Police spokesperson said PSOs receive proper firearms and defensive training, complete with a 12-week training program on safety and tactics.
The report says 46 per cent of people feel "extremely unsafe" between 10pm and 2am, Friday to Sunday, down from 47 per cent last year.
The Victorian State Government maintains its pledge to continue increasing the number of PSOs, with 940 officers pledged in a $212 million investment.
The DBM Protective Services Officers Research Report is available here, in PDF form.