Tech-heads inspect WA hospital woes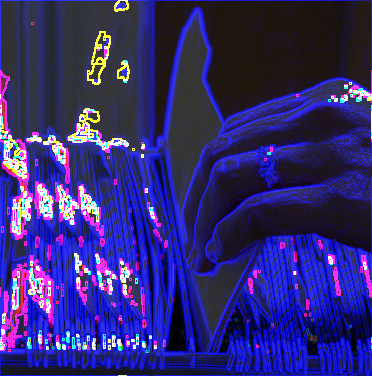 Tech experts have reviewed the botched handling of WA's hospital digitisation program.
The WA Government sunk billions into its "new hospital IT" system at the height of the mining boom, aiming to catapult hospitals into the paperless 21st century.
But despite lofty goals, the actual implementation of the new technology has been costly and plagued with problems.
There have been big delays across the state, while the upgrades have been shelved entirely at one hospital after it was deemed technical glitches posed an unacceptable risk.
Staff at the newly-opened St John of God Midland Public Hospital found soon after firing-up the new system that the technology for sharing information with other hospitals was seriously flawed.
The flaw meant that when Midland Hospital tried to update patient notes, patient information was overridden or deleted.
The problem was highlighted in an internal memo from October 2015, just weeks before the hospital opened.
"Due to the incomplete data being sent by St John of God Midland Public Hospital which 'overwrites' the existing Department of Health data, an extreme clinical risk presented whereby public patient data, including alerts and allergies for each patient... would be inaccurate and not up to date," the note said.
It is understood that this specific problem still exists.
In a separate review, WA's auditor general recently found millions of dollars had been added to what was already a multi-million dollar IT contract.
The $45 million contract with private firm Fujitsu, will now end up costing taxpayers closer to $175 million.
Premier Colin Barnett last week conceded mistakes were made in the ambitious plans.
"Government has been notoriously bad at handling ICT contracts... it has been one problem after another going on for several years," he said.
"The whole area of so-called 'eHealth' which has been talked about for the last 10 or 15 years across Australia has got lots of these stories.
"We're not alone, and it's not an excuse, but we're not alone in this and other major hospitals and health systems have had the same difficulties."
Curtin University researcher Shirlee-ann Knight, an expert on health IT systems, says proponents underestimated the complexity of the health system and its IT needs.
"A one-size-fits-all approach, which is the way we've taken it, in my view just won't work in a hospital environment," Dr Knight said.
"It's inevitable that this would happen and it's inevitable it will happen again."
Curtin University IT expert Vidy Potdar said there should be no excuse.
"If you look at the past studies in similar sized projects [around the world], what do we learn from that?" he asked.
"It is very foreseeable that these issues would crop up given the size of the project.
"It should have been acted on in the very early stages, I wouldn't expect the project to reach roll out and then you realise that the data access or interoperability issues crop up at that stage.
"That knowledge is out there and it is easy for anyone needing that information to get access to it right away."