Tassie seeks shorter planning path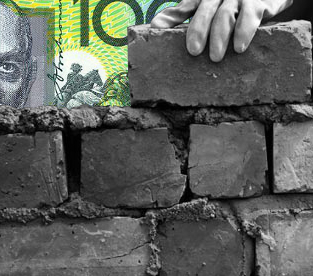 Tasmania's new planning laws could invite corruption and political interference.
The Tasmanian Government has released draft legislation for its bid to give the Planning Minister more power over big projects, making it easier for major developments to get approval.
The new laws would allow the minister to take over major planning decisions from local councils and move them over to the Tasmanian Planning Commission.
Peter Gutwein - who is Tasmania's Minister for Planning and Local Government, and Treasurer - said he wanted to cut the red tape around major projects and inject certainty into the process.
"Any project that is complex, has scale, might be outside of the capacity of a local government planning authority to deal with in terms of capacity or resources," he said.
"Those types of projects can apply to become major projects."
Mr Gutwein would not be drawn on which current proposals could change hands if the new laws pass.
"I'm not going to get into ruling anything in or out today other than by saying that this is not for skyscrapers, any major project that is complex and has scale this could provide a pathway for them," Mr Gutwein said.
"But it is a pathway into assessment, not a pathway into approval."
The new laws would allow developers to subvert local councils and apply directly to the Planning Minister or the commission.
The independent commission assesses major project applications and decides if they can go ahead.
The changes would let the commission decide if the projects are open to community consultation, and there would be no avenue for appeal.
The new laws include plans for in-principle approval for projects, and a 'no reasonable prospects test' to scrap projects more easily.
"It's a pathway to corruption," Greens spokesperson Rosalie Woodruff.
"It is clearly the sort of legislation that will allow developers to get what they want, behind closed doors, the community doesn't have any say at all."
Hobart City Council Alderman Jeff Briscoe said it was clear that local councils were being bypassed.
"It gives the perception that big developers can have private chats with the minister, and those private chats could lead to a project being considered to be major significance and being dealt with by the new regime," he said.
Launceston Mayor Albert Van Zetten supported the idea of government helping assess more complex planning applications, but shared Alderman Briscoe's concerns about community consultation.
"I think most communities and people living in those communities, would like to have a say and they would still like to have their say and I would have thought that is important."
University of Tasmania academic Jamie Kirkpatrick said increased ministerial involvement and a lack of community consultation or appeal opened the door to negative perceptions and conflicts of interest.
"Even if that is not happening the appearance of it might be happening ... it is as much the appearance as the reality that is important," he said.
The Property Council has welcomed any efforts to streamline the planning approvals process, but is concerned about the chance of increased politicisation.
The Council suggested joint-assessment committees made up of local councils and experts could be formed to assess proposals.
The draft laws are open for public comment until October 2.