T-Gen counts solar hit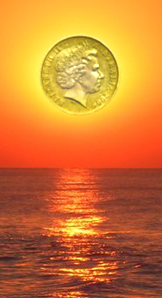 Territory Generation has slashed its value by $150 million due in part to the threat posed by solar power.
The cash-strapped government corporation in charge of power stations across the Territory says its long-term viability is under threat.
"You'd be sticking your head in the sand if you weren't to recognise that electricity markets across the world have changed and the Territory is well behind it," said NT Treasurer Nicole Manison.
The NT Government is will inject up to $15 million into the corporation in coming weeks.
"We have had to put in some additional money into Territory Generation to ensure their cash flows go out appropriately," Ms Manison said.
"But we've also had to look at their asset base and the amount of money that it could generate when it comes to revenue."
Territory Generation has acknowledged in official documents that the rapid introduction of solar generation is an "existential risk to the corporation", leading to a $150 million asset impairment for 2017-18 - a write-down of about a third of its value.
"That is $150 million of taxpayers' money that has been invested, that is [now] lost to T-Gen, and also lost to the value of the NT," said David de Silva, former chairman of Territory Generation.
Mr de Silva and the entire Territory Generation board was replaced last year after the damning Colvin Report, which uncovered huge cost blowouts caused by soaring fees, bloated staffing levels, and over-spending on projects.
The Treasurer said the Government's 50 per cent renewable target could allow for private investors to deliver solar generation in the Territory.
"Rather than government fully controlling renewable energy and not driving a bit of competition in that market, we are saying that it's important to get renewable energy generators in," Ms Manison said.
"We believe that's going to be the best value for the Territory and it's also going to help drive innovation."
Mr de Silva described it as "privatisation by stealth".