Stress brings big compo bill in Tas

Print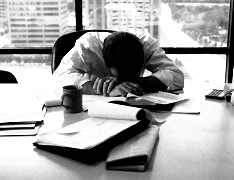 Figures show compensations payouts to Tasmanian government staff have increased, despite the number of claims going down.
The reason behind the situation depends on who is asked.
Stats show that in the year to June 30, 1,399 claims were made by public servants who became sick or injured on the job.
The number of claims is 50 less than in the twelve months before, but the amount actually paid has hit its highlest level in five years.
The Tasmanian Government says the disparity comes from one large payout, plus the effects of inflation.
But public sector unions blame budget cuts for taking a toll on workers.
"I think the way things have been rolling out, for example the Government's budget cuts and the way that's been implemented over the past 12 months, is making that situation worse," Community and Public Sector Union spokesperson Tom Lynch told the ABC.
"There's less of the sort of slip and those sorts of injuries and more of the psychological injuries that are very hard to manage.
"It's certainly not making it better."
The Government still plans to axe more than 800 positions before July, which the CPSU says will exacerbate stress among remaining staff.
"When jobs are cut, because people are very driven by providing the service, they tend to cut corners and that's when injuries can occur," Mr Lynch said.
The Government has reportedly denied the link between budget cuts and workers compensation claims.