States respond to UK blaze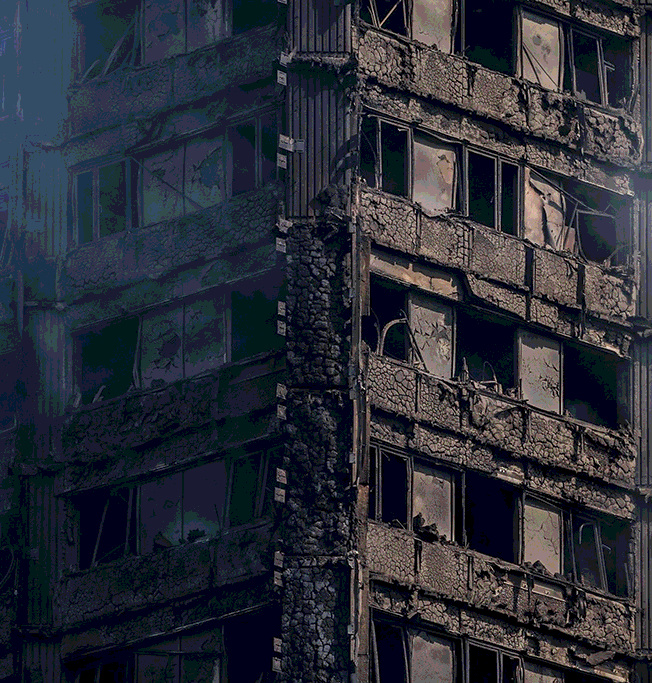 London's tragic Grenfell Tower fire has prompted regional building reviews across Australia.
As the UK launches its Grenfell Tower inquiry to find out about the building materials used in the fatal blaze, and why residents' concerns about fire safety were allegedly ignored by authorities, so too are Victoria, South Australia and Western Australia double checking to ensure they do not repeat the event.
Former Victorian premier Ted Baillieu is leading a state government taskforce examining the use of non-compliant cladding on Victorian buildings.
The taskforce will consult building industry groups, unions and fire services, and report back to government by October.
Mr Baillieu, a former architect, said the London fire was too horrific to ignore.
"We don't want to see anything like that anywhere in the world, but we need to make sure we do the right thing here," he told reporters this week.
The issue of flammable building cladding emerged after a fire tore up the side of the Lacrosse building in Melbourne's Docklands in 2014.
An earlier audit of over 220 Victorian buildings found many were below regulatory standards, although they were deemed safe to occupy.
Taskforce co-chair, former deputy Labor premier John Thwaites, said the new probe would seek to accelerate the rectification process.
"There does seem to be a problem of non-compliance right around Australia, and we have to change that," he said.
Over in Western Australia, an audit of buildings has been widened after the discovery of combustible external panels on an apartment block in Perth.
Sub-standard external cladding was discovered on a four-storey accommodation block for homeless youth in the inner-Perth suburb of Leederville last week.
WA building commissioner Peter Gow has found "reasonable cause for concern" that the material was used in other structures in the metropolitan area.
Housing Minister Peter Tinley ordered an audit of public housing in the wake of the Leederville discovery, which will now include a wide range of other buildings.
Additionally, the ACT government will establish a taskforce to flammable cladding used in Canberra.
Planning minister Mick Gentlemen has confirmed that aluminium cladding was widespread in Canberra, but it is not illegal.
Master Builders ACT executive director Kirk Coningham said the perception of public safety in Canberra needed to be reinforced.
"I'm still quite confident by and large the industry in the ACT is well managed and largely compliant," Mr Coningham said.
"But largely isn't good enough. I think we need to be completely compliant when we look at products that put people at such risk."