Service NSW spend questioned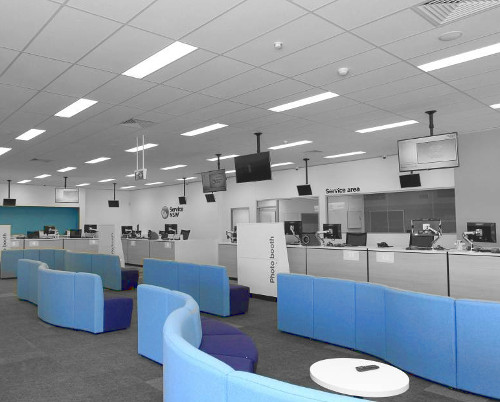 The costs of the big Service NSW plans will not be recouped for several years after first planned.
The NSW Government is setting up new Service NSW offices across the state, which will offer services from driver's license renewal to marriage certificates in a more convenient form.
Close to $1 billion was budgeted for the plan, but a new review by KPMG has found the rollout so far is running well ahead of budget.
Operational expenditure on the Accelerated Distribution Strategy (ADS) was $51.9 million higher in 2015-16 than anticipated, according to the report, while capital expenditure was $53.8 million higher than anticipated for that year in the ADS business case written in 2014.
The plans will see Roads and Maritime Services centres sold off and consolidated into Service NSW "one stop shops".
The KPMG report found customer satisfaction and service grades are "exceeding targets", but warned that high volumes of customers "have placed pressure on grades on service delivered".
The original business case said the $970 million in funding would be paid back within seven years.
But the experts say that period will now be "over 10 years".
KPMG says a delay in the "convergence program" means there are higher than anticipated staff levels, combined with lower than expected property sales.
A spokesperson for Service NSW said the original seven-year timeline for cost recovery was "based on incorrect cost assumptions".
Those cost assumptions "did not reflect that actual rollout of the Service NSW network", they said.
Extra issues included delivering new transactions, development of an app and expansion of the contact centre.