SA Water going greener

Print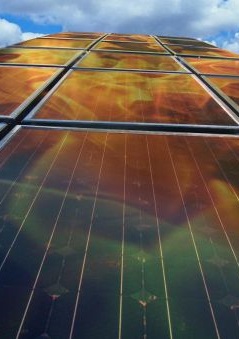 SA Water is installing $304 million worth of solar power.
SA Water has awarded a framework agreement contract to South Australian company Enerven to deploy approximately 154 megawatts (MW) of new solar photovoltaic generation and 34 megawatt hours of energy storage, across around 70 of its sites over the next 18 months.
The investment in more than 500,000 solar panels should deliver a return on investment in six years, and help SA Water reach its goal of achieving zero net electricity costs from 2020.
"SA Water staff conceived and shaped this initiative … to strategically integrate renewable energy and storage within the longest water network in the country," SA Minister for Environment and Water David Speirs said.
SA Water chief Roch Cheroux says neutralising operating costs like electricity – which reached $62 million in 2017-18 – will help deliver low and stable prices for customers.
"Our bigger picture is a zero cost energy future, where we regain control over one of our single largest operational expenses. There's no doubt our ambitious goal will be a stretch, but we won't lose sight of it," Mr Cheroux said.
"We provide 1.7 million people across South Australia with safe, clean drinking water and reliable sewerage services, every day, and the water and wastewater treatment and pumping operations behind this are very energy intensive and make us one of the biggest electricity users in the state."
Enerven won the extensive, multi-stage public procurement process with oversight of an independently-appointed probity advisor, and is expected to start work on the first group of sites –the Bolivar Wastewater Treatment Plant and Morgan Water Treatment Plant – in the first half of this year.
Enerven is a wholly-owned subsidiary of SA Power Networks.
Installation of the new solar arrays will take priority, with energy storage devices to follow after the results of trials with traditional and thermal devices have determined the most suitable technology combinations.