Review makes river recommendations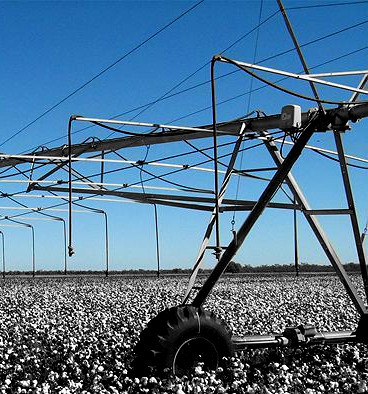 A scathing review has called for immediate upgrades of water meters in the Murray-Darling system.
Following strong allegations of water theft on the NSW end of the river system, the NSW government commissioned water expert Ken Matthews to review the situation.
He released an interim report that made a number of recommendations, including establishing a natural resources regulator to police water laws and add more staff to better oversee compliance, which the NSW adopted.
But with the release of his final report now two months later, Mr Matthews wants more to be done.
"I am disappointed that decisions have still not yet been taken about whether to proceed to prosecution in the several alleged cases of noncompliant irrigation activities aired in the Four Corners program," he said.
"The overwhelming honest majority of NSW irrigators take compliance seriously themselves and are firmly in favour of action against the small minority who may not be playing by the rules. They too, want the system fixed."
There have been no prosecutions over the matters aired in media reports, which included allegations of meter tampering and pumping of environmental water during periods of embargoes.
Mr Matthews says he has been told that more decisions should be taken by February next year.
In the meantime, he expects community concern about water compliance shortfalls will intensify.
"My overall assessment of progress to date is that the government was quick out of the blocks to accept the diagnosis and adopt the prescription. However, I am concerned that work on other elements of the total reform package is at risk of delay," he said.
"I am concerned also about the risks of unwarranted watering down of the reform measures as implementation proceeds."
One of his major concerns is that metering and monitoring of water extractions in the Barwon-Darling system "were not at the standard required for sound water management".
There is no metering at all in some parts of the system, and the rollout of modern water meters has focused on smaller extractors.
Meanwhile, some major water-users are still using older meters that do not send real-time data like the new ones do.
Mr Matthews said the NSW Department of Industry should introduce a "no metering, no pumping" policy as soon as possible.
Reports say some government officials in charge of the administration of water have been sent to ethics classes as a result of allegations staff may have made certain government documents available to irrigators.
Then head of the Office of Water, Gavin Hanlon, was referred to ICAC over the claims, and has since resigned, while another executive staff member has been terminated as well.
Minister for primary industry, Niall Blair, says he intends to sign-off on a final plan at the Murray-Darling ministerial meeting in December.
"I want to be very clear, the government is firmly committed to delivering these reforms for the good of the community and all stakeholders and there is no room for any delay," he said.