Purple bins in green reform

Print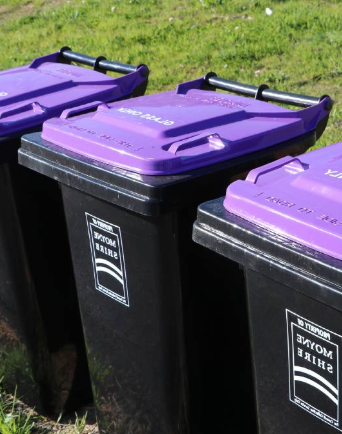 Victoria says it will introduce a fourth bin collection and container deposit scheme as part of a recycling industry overhaul.
The Victorian Government has announced a four-bin kerbside recycling scheme will be rolled out across the state next year.
It is also bringing in a container deposit scheme as part of a $129 million overhaul of Victoria's recycling industry by 2023.
Premier Daniel Andrews says the state wants to reduce the total waste from residents and industry going to landfill by 80 per cent by 2030.
The container deposit scheme is yet be finalised, waiting on further consultation with industry and local government.
Victoria is the last state in Australia to introduce or announce such a scheme.
In regard to the four-bin system, a new receptacle will be issued specifically for glass. It is intended to reduce contamination and improve the quality and reliability for end users of recycled materials.
The extra bins will be paid for by the $129 million funding package through the Sustainability Fund.
The new bins will be introduced in 2021, as councils renew their new kerbside recycling collection contracts.
Victoria is also reclassifying waste collection as an "essential service", introducing a specific act for it to Parliament and setting up a new statewide waste authority.