Probe launched on fire fight

Print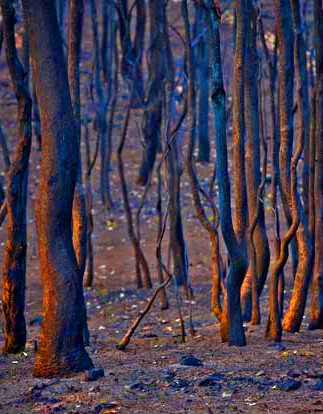 NSW has launched an inquiry to find out whether a "turf war" between rural and urban fire services affected the response to a recent bushfire.
The Fire Brigade Employees Union (FBEU) has accused the NSW Rural Fire Service (RFS) of rejecting support from Fire & Rescue NSW (FRNSW) as a fire at Tathra destroyed 69 homes in the south coast town.
The union says offers of assistance were knocked back because of the alleged turf war.
The RFS handles bush fires while Fire & Rescue manages fire response in towns and cities.
Emergency Services Minister Troy Grant says an independent investigation will focus on the call-taking and dispatch arrangements of both fire services.
"This is the way we will take away any ambiguity, take away any questions that come up and take away the opportunity for union opportunists who are preying on the suffering and misery of victims at the most inappropriate time," Mr Grant said.
"I'm filthy and disgusted at their tactics and behaviour."
Mr Grant suggested an upcoming union election could be motivating union figures to make the allegations of dysfunction.
"I've spoken to retained firefighters and full-time firefighters — they are disgusted by their own union's tactics here," he said.
Mr Grant says that in his view, the relationship between the two state fire services was excellent.
"I've never seen the two firefighting agencies work better together," he said.