Premier counts disaster costs

Print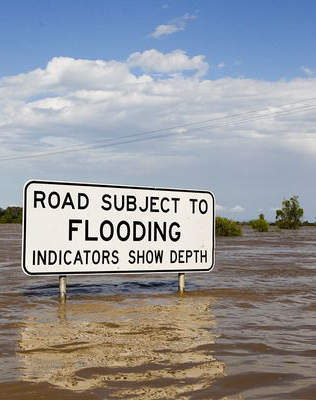 Premier Annastacia Palaszczuk has revealed the cost of Queensland's "summer of disasters".
The state budget should take at least a $1.5 billion hit after catastrophic bushfires and floods in the last three months.
The big bill includes repairs to rail infrastructure and a string of emergency assistance and grants.
Ms Palaszczuk said these disasters show the climate is changing.
"Let's be clear, our climate has already changed," Ms Palaszczuk said.
"You do not get a level of catastrophic [for bushfires] in Queensland … [that] is something that we haven't seen before."
Treasurer Jackie Trad said the money will have to come from somewhere.
"We will do a whole range of things — we will look at savings internally, we will look at underspends," Ms Trad said.
Ms Palaszczuk also took a swing at the Federal Government for "policy paralysis" on the issue of climate change.
"Ideological blindness has immediate real world consequences for Australians," she said.
"We need a Federal Government that accepts the climate science around climate change and will put in place policy that will reflect our targets."
The Queensland opposition criticised the Government for potentially slugging taxpayers to cover damage costs.