Police quotas exposed

Print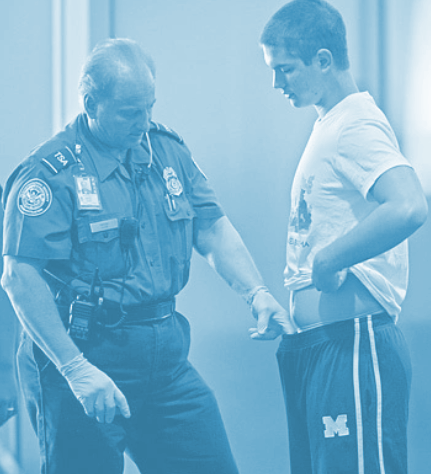 New figures show police in NSW have a quota system in place for different regions.
NSW Greens MP David Shoebridge has obtained official figures on the over 238,000 people searched by NSW Police last financial year.
Police searched 238,923 people in 2018/19, coming in under the combined target of 241,632 across the state.
The documents show there are targets for each individual police area command for personal searches and move-on orders.
Sydney central police command - including the eastern suburbs, Kings Cross, Sutherland Shire and Sydney's CBD - had a quota of 61,396 searches in 2017/18 and 68,752 in 2018/19.
Sydney's southwest - which includes Auburn, Campbelltown and Liverpool - had the second-highest search quota of 57,804 in 2017/18 and 57,487 the following year.
Those two police commands recorded the highest number of searches.
Mr Shoebridge says it proves that people, especially teenagers, are being searched for no real reason.
"That's a guaranteed recipe for the abuse of people's human rights," he said.
"These quotas will inevitably lead to the abuse of police powers and what these numbers show is that on hundreds of occasions every day there's this micro abuse of police powers.
"This isn't about cracking down on organised crime, it's about the micro abuse of police power being repeated hundreds of times a day in interactions with ordinary people.
"We need the premier and police minister to step up and direct NSW Police to cease issuing quotas for the use of these discretionary police powers."
A spokesperson for NSW Police said searches drive down crime.
"Any time a police officer executes their search powers, they must hold a reasonable suspicion as required by LEPRA (Law Enforcement Powers and Responsibilities Act)," the spokesman said in a statement on Thursday.
"A search cannot be conducted if this criteria is not met."