PM urges disability backing

Print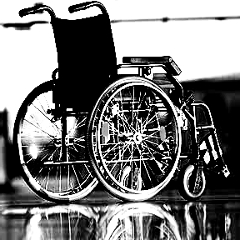 Prime Minister Scott Morrison has written to the states and territories to ask for support in establishing a disability sector royal commission.
New South Wales, Victoria and South Australia have backed the idea, but reports say Mr Morrison wants to hear back from other leaders before making official announcements.
He does not need the approval of the states and territories to launch the probe, but says they need to be willing participants.
"I am now seeking your in-principle agreement for the establishment of a joint royal commission and the most appropriate consultation pathways to progress this important matter," Mr Morrison wrote.
"I think we can all agree that violence, abuse and neglect of people with disability is abhorrent and that we should be doing all we can to ensure a safe and secure Australia."
The Prime Minister backed a motion supporting the inquiry in early February, but was criticised at the time for allegedly only supported the motion over fears of losing another vote on the floor of Parliament.
The Disabled People's Organisations has called for extra services like counselling or legal advice so people can properly participate in the process.