PM pushes return to work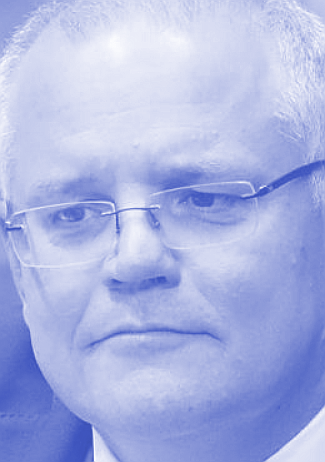 Scott Morrison has hinted at a return to offices for public servants across Australia.
The Australian Public Service Commission this week issued a circular on public servants returning to pre-pandemic workplaces.
It comes after the APSC began finalising plans to transition staff back to their offices in late May.
The Prime Minister says APS employees should return to their offices "where the health advice enables it".
He said public servants can support "CBD economies" by "buying their lunch at the local cafe".
"It's a matter that I'll continue to pursue … with the state premiers and chief ministers who I know will also, I'm sure, be wanting to be seeing their own CBD's revitalised," Mr Morrison said.
"And when I say CBD, I'm not just talking about the Sydney CBD in NSW. I'm talking about Parramatta, I'm talking about Liverpool, I'm talking about Sutherland, I'm talking about all of these places, and Hurstville, and the many other similar suburban CBD's that are around the country, Box Hill and the like."
Mr Morrison said many public servants are now able to work in "a COVIDSafe way", and can bring that knowledge to their office areas.
"And I think the Commonwealth Public Service taking the lead in that regard is a good thing and we'll seek the encouragement of other state public services," he said.
The Community and Public Sector Union (CPSU) and some public sector leaders want flexible working options to continue.
"It is essential that return to work is done safely and sensibly, and in full consultation with employees, unions and health and safety representatives. This is the best way to ensure that Australia avoids a dangerous third wave of infections," CPSU assistant national secretary Michael Tull said.
"Just because the case numbers are down, that does not mean that people should not adhere to physical distancing requirements. Plans need to take into account the difficulties that public transport and lifts in large public service buildings present to social distancing. The commonwealth has an obligation to set an example for all employers about best practice for returning to work."
Recent studies have found that working from home during the COVID-19 pandemic has allowed public sector workers more autonomy over work and made them feel more productive.