National DNA scheme launched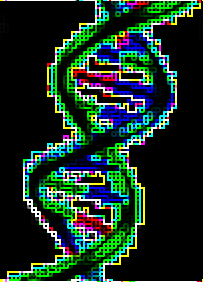 The AFP has launched Australia's first National DNA Program, which could identify unknown Australians and resolve long-term missing persons' cases.
The new National DNA Program for Unidentified and Missing Persons will use modern forensic techniques to allow advanced DNA profiling and matching of unidentified human remains and missing persons on a nationwide scale.
"There are an estimated 500 sets of unidentified human remains across Australia, and this program aims to give answers to families and police investigating cold cases who have spent years searching for answers," the Australian Federal Police said in a statement.
"Some of these bones were discovered decades ago, with a portion of unidentified human remains from cold cases dating back from more than 50 years ago.
"The ultimate goal is to make it possible for final goodbyes and for the remains, which currently sit in mortuaries, labs and police stations across the country, to be laid to rest at last."
The program has been granted $3.594 million out of Proceeds of Crime funding, and is expected to run for two and a half years.
The program will be directed by one of Australia's leading unidentified human remains experts, Associate Professor Jodie Ward, a forensic DNA identification specialist from the AFP's National Missing Persons Coordination Centre and the University of Technology Sydney's Centre for Forensic Science.
In 2015, Associate Professor Ward received the prestigious Churchill Fellowship to investigate world-leading DNA identification techniques for missing persons and disaster victims. She has since been advocating for an Australia-wide DNA identification program to be launched.
Together with State and Territory police partners, and using the resources of the Australian Criminal Intelligence Commission, the AFP will work with family members, state mortuaries, and other experts in the field in the hope of providing answers to some of the many long term missing persons cases across Australia.
AFP Commissioner Reece Kershaw launched the program at the AFP's Forensics Complex in Canberra, reflecting on what this initiative may bring for the families of 2,600 long-term missing persons in Australia.
"They are not just a statistic. They are someone's child, parent, husband or wife. They are people who aren't there for birthdays or the family celebrations that mark all the significant milestones in life," he said.
"This could lift the lid on many cold cases across the country. Not only could this program provide much-needed answers families are searching for, it could also lead to justice. Some have been waiting for more than half a century. Even with the passing of decades, the AFP and our partners will never give up. Victims will not be forgotten.
"Today I encourage family members to contact the National Missing Persons Coordination Centre if they want to get involved or find out more information on this Program."