Minister misses crisis meeting

Print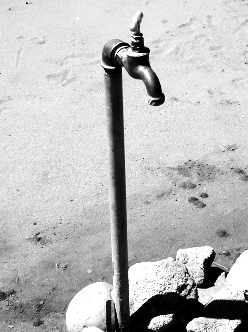 Mayors from rural NSW have travelled to Sydney to discuss their water crisis, only to find the Premier and Water Minister missing.
The meeting was agreed to by Water Minister Niall Blair's department, but Mr Blair said he told the council representatives in advance he was unlikely to attend.
"They knew I wasn't going to be at the meeting physically and if I could dial in between appointments, then I was going to," Mr Blair told Fairfax this week.
Mr Blair said he could not even phone in to the meeting "because the appointments I had ran over".
Mayors from Broken Hill, Brewarrina, Balranald, Bourke, and Walgett councils all made it to the meeting, where they met bureaucrats from the state departments of environment and industry, the Commonwealth Environmental Water Office, and the Murray Darling Basin Authority.
A senior adviser from Mr Blair's office attended.
"When we arrived today there was no government representative," Broken Hill mayor Darriea Turley – who is also Labor's candidate for the state seat of Barwon – told reporters on Wednesday.
"The bureaucrats were there to try and provide answers. Unfortunately those answers weren't solutions to our problems."
The state's Labor opposition labelled Mr Blair's absence a "snub" and "an act of rudeness, disrespect and discourtesy".