Manager's congress talks ways to trim and boost public work

Print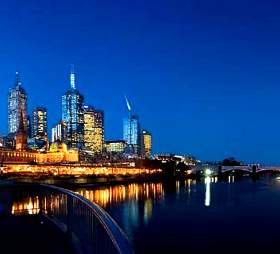 Today is day two of a conference bringing local and state government workers together to improve the efforts of both.
The Local Government Managers Australia National Congress & Business Expo is on this week, examining ways to enhance productivity across all levels and departments.
The congress is exploring the concepts, leading practices and impacts of productivity, and what it might look like for councils.
While the drive to cut costs and boost output has been big news in the private sector, and within governments abroad, current thinking around productivity has barely rated a mention in the Australian local government sector.
Economist Nicholas Gruen, innovator Roy Green, the Grattan Institute's Jane-Frances Kelly, the Productivity Commission's former Chairman Gary Banks and AFL Chief Andrew Demetriou are all in Melbourne for the days of discussion and debate.
The congress began on the 30th of April and will run until May the 2nd, with over 450 attendees and commercial partners for the first day's events.
Talks so far have covered; ways to achieve gender equity in leadership roles, creating efficiencies in social service delivery and more effective ways of dealing with community wellbeing issues.
Many attendees have been keeping a running commentary on social media, particularly using #lgmacongress.
Commentors have praised the congress for bringing together normally separate parts of the public sector, including authorities from all levels of government and related private companies.
The enlivening effects of complimentary confectionary have been hailed as well.