Lockdowns blow NSW budget

Print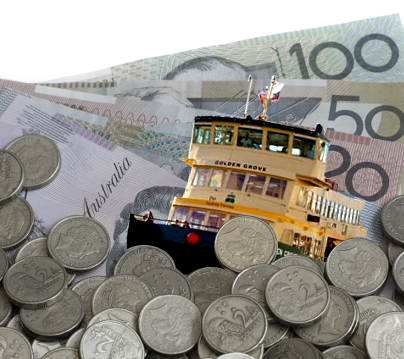 The NSW budget deficit has blown out by more than double a recent forecast.
NSW's half-yearly budget review shows a revised deficit of $19.5 billion - a big rise from the $7.9 billion projected in June's state budget.
Treasurer Matt Kean says COVID-19 support measures - including $3.5 billion on the JobSaver program - contributed to the blowout.
"This deficit is as a result of significant investments we made in our health system, in keeping us safe and supporting business and keeping our economy going," Mr Kean said.
Despite the rapidly rising deficit forecast, the state has maintained its promise to return to surplus in 2024-25.
"The spending measures were temporary and targeted which means we are able to chart a path back to surplus," Mr Kean said.
The Treasurer suggested more privatisation of assets may be employed to achieve that result.
"Our economy is roaring back to life," Mr Kean said.
"That's seen stamp duty up, that's seen GST revenue up, that's seen mining royalties increase as well."
The Treasurer did not commit to the reforms of his predecessor Dominic Perrottet, who is now Premier, to replace stamp duty with an annual land tax.
"If we transition from stamp duty to a broad based land tax that will come with a fiscal impact to the state's financial statements in the short term," Mr Kean said.
"We're talking to the Commonwealth and we would obviously like them to invest in helping us solve this challenge."