Light shed on lack of prison votes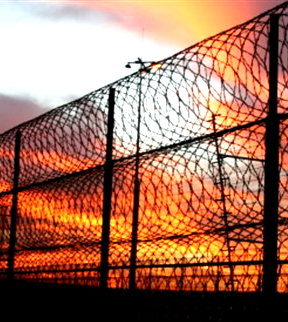 Reports say prisons have prevented thousands of people from exercising their democratic rights.
Documents obtained by the ABC under freedom of information suggest the Australian Electoral Commission (AEC) went to great lengths to enrol prisoners and make sure they are equipped to vote, but have in several cases been stopped at the gates.
In one case, the head of Queensland Corrective Services told the AEC it would not allow mobile voting booths into the state's prisons because they were too "resource-consuming".
"[Providing a mobile ballot booth inside prisons] has been identified as a risk to the security and good order of centres," a memo reads.
The AEC reportedly pushed to increase voter turnout among prisoners by providing information packs, trying to work with prison managers, and organising early enrolment for prisoners.
But in NSW, less than 1 per cent of over 10,000 enrolment packs provided to prisons for the 2013 election came back.
In Queensland, corrective services claimed legal advice had prevented it from providing the AEC with a list of eligible prisoners ahead of the 2016 federal election, so that the AEC could not add any missing from the electoral roll.
In the Northern Territory, issues of under-enrolment are well-documented too.
Compulsory voting laws apply to anyone serving a sentence of less than three years – about 78 per cent of the prison population.
In addition to the low rates in NT, QLD and NSW, only a quarter of eligible prisoners in Victoria vote, according to a 2010 report by the Victorian Electoral Commission.
The report lists a number of reasons why voter turnout is low among prisoners:
Disillusionment – there is a common belief that prisoners' votes do not matter
Literacy levels – low literacy prisoners and those from a non-English speaking background are less likely to vote
Access to information – many prisoners cannot access channels like the internet and newspapers
Brett Collins from prison advocacy group Justice Action says voting can be an important part of rehabilitation.
"I think there's an embarrassment that [the prisons]… aren't doing what they should be doing and they're trying to shift blame between themselves and the prisoners," he told the ABC.
"[Prisoners] learn a whole range of social skills to ensure that when they are returned to the community they actually know they can do things better."