Lawyers slam sacking plans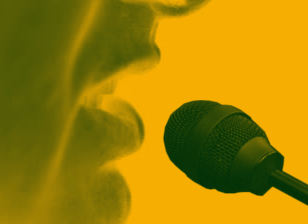 Lawyers say the Queensland Government's plan to sack the Ipswich City Council could breach fundamental human rights.
New legislation will go to Queensland Parliament next month in an attempt to create new powers to sack all Ipswich councillors over a long string of scandals and alleged mismanagement.
The Queensland Law Society (QLS) and Queensland Council for Civil Liberties (QCCL) have strongly criticised the bill.
QCCL spokesperson Michael Cope said it upends the principle of being considered innocent until proven guilty.
"Just because they're sitting on a council, they don't lose those rights," Mr Cope said.
"If there were allegations of corruption against them as individuals, presumably they would have been charged by now.
"The people of Ipswich should be trusted to decide which of these councillors should be replaced and which should not.
"They're elected and the people of Ipswich shouldn't be deprived of the opportunity to decide who should be running their council for a period of two years."
The QLS has slammed the proposal that it says "excludes judicial review and appeal".
The QLS also expressed concern that "no election will be held until the next council elections in 2020".
QLS president Ken Taylor said there are issues of "due process and the rule of law".
"It should be left to run its course whereby people are presumed to be innocent and are given the due process and access to appeals," Mr Taylor said.
The Local Government Association of Queensland (LGAQ) and Council of Mayors South East Queensland have both slammed the Government's plans.
Acting Ipswich Mayor Wayne Wendt described the bill as an "unprecedented abuse of parliamentary process and an outright denial of equity under the Queensland law".
"It is ironic, and sadly almost comical, that those who have been charged in connection to the investigation today have been afforded more rights under the law than the innocent elected representatives of the city I lead," Cr Wendt said.
"[It] rocks the very foundations of our legal and parliamentary systems.
"It is a desperate political agenda to rewrite Queensland laws before any of the matters have been tested before a jury instructed by a judge.
"Yet the Minister has taken it upon himself to act as judge, jury and executioner, before the natural justice can have a remote chance of being afforded."
But State Development Minister Cameron Dick says Cabinet and the Government will change the "culture" in Ipswich.
"We've made it very clear that there needs to be a change in Ipswich and my view is that we are supported by the community," Mr Dick said.
"They want a change, we need to change what's happening in that city and we will when we return to Parliament [next month].
"The fact is there have been more than a dozen people charged with criminal offences or facing misconduct allegations — it's a very serious problem in this part of Queensland.
"The Government needs to act to clean it up once and for all, and that's what we're going to do."