Land broker breaks silence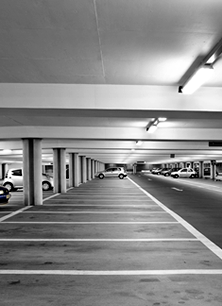 A public servant at the centre of a controversial land swap deal has spoken out.
A recent audit questioned the 2013 land swap between the ACT Government and the CFMEU-owned Canberra Tradies Club.
The audit found that the territory's Economic Development Directorate did not conduct the tender effectively, did not achieve an open, contestable and transparent market process and did not appear to have achieved value for money.
Dr Maxine Cooper's audit found the government gave about $2.65 million in concessions to the club.
Former Sustainable Land Strategy director Greg Ellis negotiated the deal between the government and the CFMEU-owned club.
Mr Ellis says the government clearly wanted the union to buy the block, but he was not specifically instructed to make that happen.
He said the Tradies had tried several times to buy the car park adjacent to the Tradies Club in Dickson.
However, the Government did not want to be seen selling land directly to union friends and donors, and so put it to a competitive tender.
Mr Ellis says political matters did not change the way he brokered the deal.
He also cast doubt on the audit's findings that the government had given concessions, saying that the alleged $2.65 million loss was in fact a $1.385 million gain on previous bids from 2012.
"The Tradies thought they were being stiffed, quite frankly," Mr Ellis told Fairfax this week.
"They could never believe how come they were in a situation where the deal could only go ahead if they paid the additional $1 million and all the extra car spaces. As far as they were concerned, they were way ahead of the next bidder and why wasn't that the market's price?
"Setting the parameters and playing hard ball is part of the negotiations and I reject any suggestion, with the greatest respect, that we implied in any way, shape or form the fact I thought that the government wanted the Tradies to win was in any way a factor in anything we did.
" ... I just understand the political context. If I was an ingenue who had no idea about who the government and the Tradies were, I think I could be quite vulnerable, I could go into a negotiation and get smooched by people who actually had relationships and agendas I didn't know," he said.
Mr Ellis said the auditor-general and the public were right to ask the questions they did, but that there were significantly more concessions to the Tradies club in a final deal brokered in 2014, which he was not involved in.
He said he was forced to go public after he made a submission to an ACT parliamentary inquiry three months ago, criticising the way the auditor had conducted her inquiry, but was ignored.