Kakadu suffers on several fronts

Print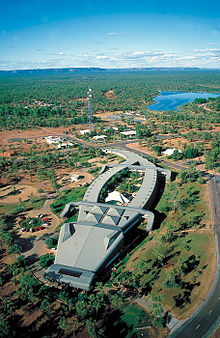 Dwindling tourist numbers and disrepair are putting the future of Kakadu in doubt.
Traditional owners and tourism operators say Kakadu, Australia's largest national park, is in crisis.
For the last few years, potential visitors have faced uncertainty and irregularity around access announcements and closures of certain parts of the park.
Several parts of Kakadu have to be closed periodically because of extreme heat, which is often followed by wet season rains that make river crossings and dirt roads impassable.
The spectacular Twin Falls has been inaccessible since 2018 after one of its creek crossings fell into disrepair.
The Warradjan Aboriginal Cultural Centre at Yellow Water has been closed for refurbishment.
Natural infinity pools above Gunlom Falls have been closed for well over a year.
Additionally, a series of uncontrolled fires in the park in recent years have caused significant damage to houses and equipment.
The land is managed by several groups of traditional owners, over a dozen clans each looking after different areas and aspects of the park. The federal government agency Parks Australia is responsible too, but relationships are souring, putting the joint management system at risk.
The International Union for Conservation of Nature, which monitors World Heritage sites, says the park is now under "very high threat" from feral animals and weeds, and "high threat" from fires.
The Federal and Northern Territory governments have both proposed new funding and reforms to save the park, though these efforts are made more difficult by the need to rehabilitate the Jabiru uranium mine located within the park, which is in the process of shutting down.
More information is available here.