Greens go for glass government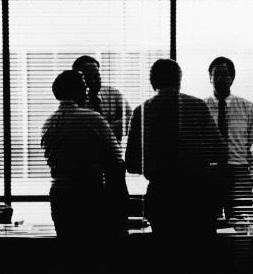 A plan is being developed that could see the ACT become Australia's most transparent government - by a very long way.
Greens MLA Shane Rattenbury wants the ACT Government to open up virtually all of its information, even cabinet papers, to public scrutiny.
Mr Rattenbury has drawn up legislation to make the territory Australia's most transparent jurisdiction, with fines of up to $14,000 for public servants who suppress documents.
The enhanced Freedom of Information bill seeks to abolish the government's right to automatically prevent the release of certain documents, including cabinet briefs, internal advice and information about interactions with the business sector.
If the bill passes, an official will be asked to consider the public benefits in releasing a requested document and be obliged to release as much information as possible.
The legislation also seeks to force government agencies to publish a range of documents online, even if no one has asked for them.
These would include reports from experts, minutes from committee meetings, ministers' official diaries, and summaries of cabinet decisions.
It is similar to previous attempts to create "proactive disclosure" at the federal level. Laws along those lines were introduced in 2010, but have largely failed due to government agencies electing not to publish very many documents.
But Mr Rattenbury's bill takes a harder line compared to previous efforts, by forcing agencies to publish a wide range of information, without the option to choose.
The push for a more open government comes just days after a senior federal public servant spoke out against FOI.
Public Service Commissioner John Lloyd recently described FOI law as "very pernicious", "less than ideal" and could work to discourage public servants from writing down their views and advice.
Mr Rattenbury's proposal faces some big hurdles if it is to come into effect, including negotiations between with the Labor Party.
But he has some considerable bargaining power, given that Labor promised FOI reform in return for Greens' support to take power after the 2012 election.
Information law expert Peter Timmins has told Fairfax Media reporters that Mr Rattenbury's bill "would be widely regarded, even internationally, as very best practice".
He said there were almost no jurisdictions in the world that did not give it government "exemption" powers, which allow them to suppress all documents of a set type.
"It sounds like this is a very significant move away from what's been the basic design of FOI legislation in Australia," Mr Timmins said.
Mr Rattenbury says he thinks Labor will play ball.
"It helps citizens participate in government, and that can lead to better government," he said.
He used the example of providing more information about bike accidents and roadworks to the public, which he said had encouraged people to put forward their views.
"Now people are starting to write to me and offer some really interesting analysis," he said.
"In the long run, it actually saves time and money for governments to get their information out there and see it used in really effective ways."