Eyes on profits prior to power pole sale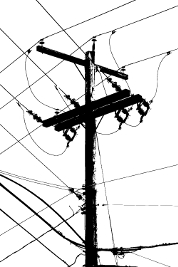 A plan to sell one state's power poles and cables has already prompted parties to claim a share of the hypothetical profits.
New South Wales Deputy Premier Andrew Stoner says the Nationals want at least $10 billion in infrastructure funding for the bush, as the government mulls a plan that could bring in $30 billion.
NSW Premier Mike Baird has proposed the sale of the entire state's electricity network, referred to as the "poles and wires".
But the deputy premier says there is "majority opposition" from the Nationals side of the NSW LNP.
Stoner said the general rejection by Nationals in combination with a few dissenting Liberals would be enough to block the sale if the regional benefits are not assured.
Mr Baird flagged has indicated he will take the plan to privatise the "poles and wires" to the next election.
He says voters are worried that such a sale would send power prices to new height, but that they should "look at the facts", according to News Corp publication The Daily Telegraph.
Baird says power prices have decreased in Victoria since its privatisation, also claiming there will be "assurances" on future prices.
Stoner says he will fight to get a good deal for country resident, to ensure they are not disadvantaged by the sale.
He is particularly concerned by the prospect of a private company undertaking maintenance and repairs in the bush less quickly than a public provider.
Mr Stoner said rural region need roads, and it should come from a one-third chunk of the electricity sale.
"We have got roads in the west where people who export cattle, sheep and goats, when it rains, we can't get B-doubles and B-triples down them," he told the newspaper.
"The next item would be price guarantees, if you look at the distance of the lines and number of poles and cost of getting power to a rural business or householder, it's more.
"We'd be looking for price reductions for country customers who have been paying more than city customers in the past as well as some guarantees around service levels."
The NSW state energy provider has a guarantee over the time they can take to come out and service the assets, Mr Stoner says, and he wants that to stay
Reports go on to indicate that several National Party MPs will not entertain the power sell-off plan unless it backed by members and there are guarantees for jobs and infrastructure.
Monaro MP John Barilaro said regional areas were short-changed by the Telstra sale, and he needs to know it will not happen again.