Definition change slammed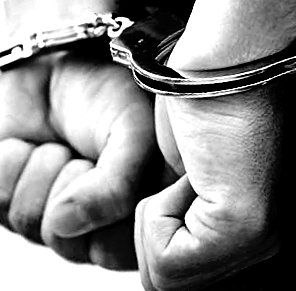 South Australia's police union wants to change the definition of a death in custody.
The Police Association of South Australia says the legal definition of deaths in custody should be revised, because in many cases, law enforcement officers could not be blamed for the deaths.
"A lot of those deaths in custody, as sad as they are, are through natural causes, suicide or violence between prisoners," Police Association president Mark Carroll told reporters this week.
"When you break those numbers down, it gives a far different picture about police deaths in custody which are very few, they are very tragic and they're very sad.
"A lot of them happen when flee from police … we have a death in custody where a man was trying to evade police, jumped into a river, police tried to save the drowning man."
Mr Carroll said the current definition even extends to people that are involved in fatal car crashes while trying to avoid arrest.
Also this week, SA Police confirmed that an internal investigation has been launched into the arrest of 28-year-old Aboriginal man Noel Henry, who was seen in footage posted on social media being struck repeatedly by an SA Police officer while being held on the ground against a fence.
The Aboriginal Legal Rights Movement (ALRM) says changing the definition is a misguided proposal that would weaken accountability and "benefits police".
"I think that any time police are involved in a situation with a member of the public … we need to also still continue to look at why there was police engagement in the first place," ALRM chief executive Cheryl Axleby said.
"Any intervention with the police, or in the prison system — everything needs to be looked at.
"What we need is a stronger accountability for Aboriginal deaths in custody, not changing the definition which only benefits police."
SA's opposition Aboriginal affairs spokesperson Kyam Maher disagrees with the Police Association's idea too.
He pointed to the Royal Commission into Aboriginal Deaths in Custody, which handed down its report in 1991. The inquiry dealt with sentence prisoners as well as people on remand, under arrest and in the process of being arrested.
"If anybody feels that there is a necessity to explain what's behind the figures then sure, do that," Mr Maher said.
"But to keep comparing oranges with oranges and to have valid comparisons, I'm not in favour of deviating from the definition."
The 1991 royal commission found that the majority of Aboriginal deaths in custody were not a result of police brutality, and in fact deviated little from the most common causes of death in the Aboriginal community outside of incarceration.
However, it had a strong focus on the underlying issues that lead to Indigenous people making up 25 per cent of the prison population, despite comprising just 3 per cent of the broader Australian population.
The royal commission made more than 300 recommendations.