Cuts create concern of return to '98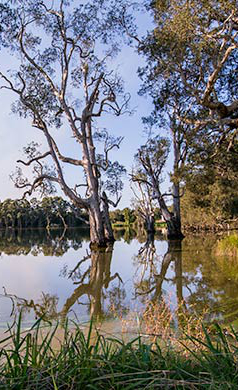 WaterNSW has confirmed job cuts are on the way, raising concern that services may suffer.
WaterNSW says six jobs have been axed, after some staff from offices at Penrith in Sydney's west took voluntary redundancy.
The organisation says its work monitoring and protecting water supplies would not be affected, the state's Labor Opposition argues that Sydney's drinking water could be jeopardised.
WaterNSW spokesperson Tony Webber told reporters that the organisation was improving.
"You need the best of the best and our position is that nothing has changed," Mr Webber said.
"We've had two or three people take a VR [voluntary redundancy] but we're spending an extra $600,000 in the next financial year on water quality science.
"We are still engaging in public education, we're still doing the compliance, the land management, the monitoring, the environmental controls that we've always done, and that's how you reduce the risk to the city's water supply."
Opposition water spokesperson Mick Veitch says the sacking of just six people is still a significant loss.
"These are people who have years and years of experience," he said.
"They know the science, they understand the science around Sydney's water quality, our drinking water."
Mr Veitch warned there could be a repeat of the 1998 water quality scare, which saw several people fall ill because of contamination by microscopic bacteria including cryptosporidium and giardia.
"This regime was put in place, with scientists of this calibre, to ensure that that doesn't happen again," he said.
"The staff that remain have got the do the same amount of work, have got to do the same amount of monitoring and it's going to take the same amount of scientific rigour without their senior colleagues."
The office of NSW Water Minister Niall Blair argues that the redundancies will allow for greater efficiency, reduce costs and enhance frontline services.
Mr Blair told reporters that the creation of WaterNSW (by amalgatamting the Sydney Catchment Authority and the State Water Corporation), had no impact on water monitoring and catchment protection programs.
A statement from WaterNSW pointed out that the protection of the catchment was enshrined in legislation.
Associate Professor Stuart Khan from UNSW's School of Civil and Environmental Engineering backed the Opposition's concerns.
"I think we can be confident that the next time something unpredictable, like that cryptosporidium incident [in 1998], comes about again, we will be in the same position we were in 1998," Associate Professor Khan told the ABC.
"Where we were scrambling like a bunch of buffoons because we didn't know how to deal with that crisis.
"We didn't understand the organism, where it came from or how to manage it in drinking water.
"And we'll be back in that situation again."