Cleaners caught in contract grift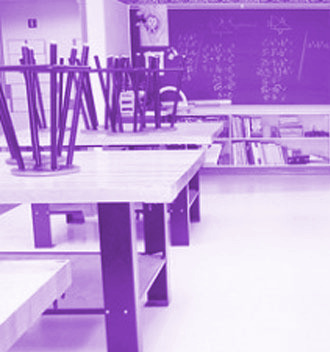 The Victorian Government has received a confidential report from the United Voice union about employers pocketing hundreds of thousands of dollars while workers clean schools for free.
The report contains evidence from 13 whistleblowers about the practice of onselling public school cleaning contracts, which they say effectively short-changes them by about $2 million.
"Franchising out" public school contracts is forbidden.
The report alleges that Paraserve Cleaning Services, is selling its government contacts to vulnerable "franchise holders", pressuring its own Paraserve cleaners to buy them to stay in work.
The workers claim they paid a fee of 35 per cent of annual turnover, usually $40,000 to $60,000, and a $15,000 franchise fee on top.
"Some cleaners report that to pay these fees, they entered into a loan arrangement with Paraserve and make repayments each month," the report says, according to News Corp.
"Other cleaners entered into personal loans."
The scheme reportedly replaces hourly pay rates with a flat monthly fee, which Paraserve sometimes raid for more money, like a weekly "intellectual property fee".
"Most cleaners working under the Paraserve model are being paid between $10.50 per hour down to nothing, where they are cleaning schools for free, because the costs model (after buying equipment and employing staff) doesn't leave them with any money to pay themselves," the report says.
The cleaners holding the "franchised contracts" do not have the credentials to run a business cleaning government schools, so Paraserve allegedly requires them to "wear a Paraserve uniform, and most principals involved are unaware that their cleaner has been engaged through the onselling system".
Some principals have allegedly torn up contracts when they find out their cleaners are technically self-employed, leaving them with no work at all.
United Voice state secretary Jess Walsh said the allegations were "beyond belief".