Claims WA Parliament rolls on, free from legislation

Print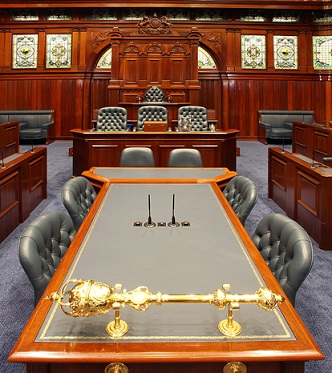 The Western Australian Opposition has joined the call from a rogue Liberal MP, who says the Government is filibustering itself by carrying on with no real legislation.
Liberal MP Rob Johnson attacked the WA Government's sluggishness, saying it fills Parliamentary sessions with talk that lacks substance.
Today, Labor MP Sue Ellery has joined the assault from the Opposition side, saying the Government has no legislation for the Upper House to consider, it is likely to finish early today and sit shorter hours next week.
The Leader of the Opposition says that the Government should have something to show, now that it is in its second term.
"It really is beyond the pale that the this Government has lost its AAA credit rating and is making cuts across the public sector but can't manage its own business in the Parliament," Ms Ellery said
"And what's even more extraordinary is that the Government is filibustering its own Bills in the Assembly and went home early on Tuesday night."
"This is a Government in its second term, it should know exactly what it wants to achieve."
"Every time that Parliament sits when we don't have legislation to consider, we're spending taxpayers' money," she said.
Government Leader of the Upper House, Peter Collier, has strongly denied the alleged mismanagement, saying it does have a significant legislative agenda and has plenty of time to get it through.