Business backs SA Labor talks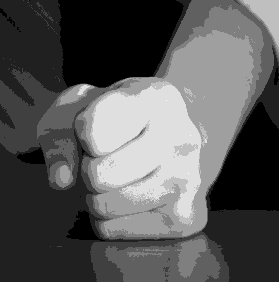 Business SA wants the Weatherill Government to "hold the line" against threats of industrial action by the public sector union.
The union says it will "go to war" over Labor's bid to cap pay rises at 1.5 per cent, with the Public Service Association preparing to ask its members to consider industrial action.
The union wants pay increases of 2.5 per cent a year as well as a number of new workplace entitlements in its EBA negotiations for the state's 37,000 employees.
"They've agreed to nothing that we've asked for [and] we're gearing up essentially to go to war," PSA general secretary Nev Kitchin told reporters this week.
But Business SA chief Nigel McBride said the union's stance was evidence of "a disconnect between the public sector and the broader community".
He accused state bureaucrats of being "really a privileged group of employees, completely out of touch with ordinary South Australians [who are] facing unemployment and underemployment".
"The terms and conditions of the public sector worker are privileged by comparison to anyone working in a small business," he said, describing the demands as "completely out of touch and unsympathetic with their fellow South Australians and what they're facing".
McBride said there should be a moratorium on public service pay.
"My staff, over the last five years, have not had an across-the-board increase [and] our members also are either doing no pay increases or having to reduce their head count," he said.
"[The Government's 1.5 per cent offer] should be seen as very reasonable – [the union] should be grabbing it with both hands," he said.
"It's not like we're starting at a low base, it's not like these public sector workers haven't had a history of great outcomes on terms and conditions.
"I just think they're being incredibly insensitive to what most South Australians are feeling [and] the SA public should know that it's quite unreasonable to make these kinds of demands in terms like this, and they should back their Government in terms of taking on union bosses who will go to war."
McBride has been battling the Labor Government over its proposed bank tax, but still managed to praise it "for holding the line" on the pay talks.
"I really hope they'll continue," he said.
The State Government says that "in all negotiations, the Government is committed to securing outcomes that are beneficial to employees and the employer".
"The provision of vital services to all South Australians is paramount… the Government continues to engage in discussions with all representatives," they said.