Brumby plans questioned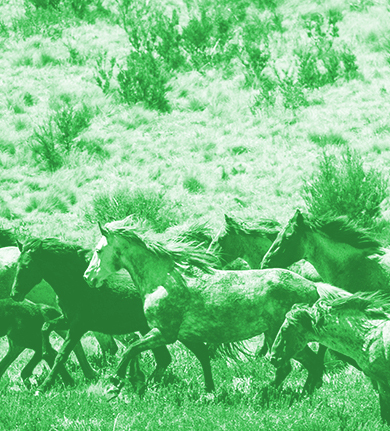 There are calls this week for the Commonwealth to intervene on controversial brumby culling plans.
Last month, NSW parliament passed the Kosciuszko Wild Horse Heritage Bill 2018, which seeks to establish a "sustainable wild horse population" in the Kosciuszko National Park, and recognise the heritage value of the wild horses.
The bill offers protection to around 6,000 wild horses that cover an estimated 48 per cent of Kosciuszko National Park.
Meanwhile, the ACT and Victoria have plans to cull the feral horse community.
The scientific community has warned the NSW Government that wild horses are a "key threatening process" for endangered native flora and fauna.
This week, a leader of Australian wilderness land management and conservation, Dr Graeme Worboys, said the NSW law could conflict with the Federal National Parks Act.
"On national heritage matters [the Commonwealth Government] have powers. They can intervene. They should intervene," Dr Worboys told the ABC.
"All the science, from our various institutions, says that wild horses in national parks are unacceptable."
Dr Worboys criticised the appointment of a panel of 'community advisors' in NSW.
The group has been accused of lacking land management or conservation experience, and Dr Worboys says it could erode the authority of park rangers, politicising their attempt to control a feral animal.
"National parks staff can shoot deer, they can shoot pigs, they can deal with foxes and cats but they can't shoot horses," he said.
The impacts of the NSW policy are likely to cross state borders, with brumbies freely able to roam in Victoria, which culls wild horses.
"Victoria and NSW have got a really strong collaborative history of working together to reduce the pressures on our alpine environments," Dr Mark Norman of Parks Victoria said.
"We're hoping that NSW will return to these sorts of collaborations on seriously reducing the impact on these special places."