Binge fears from hangover solution

Print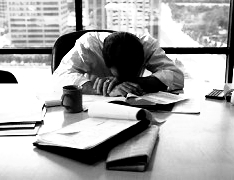 A new company will soon launch outlets offering a 'hangover cure' administered through an intravenous (IV) drip.
Storefronts for 'The Hangover Cure' are due to open in several locations around Sydney next month, perfectly timed for the summer's raucous party season.
The company's website says the treatment is delivered at pop-up clinics staffed with certified doctors and medical professionals.
The services involves IV drips to administer a solution containing saline, vitamins, and pain medication, with clients given a healthy dose of oxygen as well.
They claim it will cure a hangover in about 30 minutes, and the company will even do house visits.
But NSW Labor's opposition health spokesperson Walt Secord is worried it could encourage binge drinking.
"My concern is that this is... promoting the irresponsible use of alcohol," he told reporters on the weekend.
"They claim for about $200 they'll hook you up onto an IV drip, of saline, vitamins, and they say that within 30-40 minutes you'll be feeling better,
"No-one is against someone going out and having a few drinks. But this encourages the irresponsible use of alcohol."
Mr Secord said the State Government must monitor the service to make sure it adheres to state health laws.
NSW Premier Mike Baird says he believes it is something the Health Minister will look at.
"In everything, we want to ensure that we don't encourage a culture of binging," Mr Baird said.
"We've seen the damage that violence can cause, and of course we've got concerns about that, but ultimately, that's something that I'll get the Health Minister to consider."