Bin ban hits councils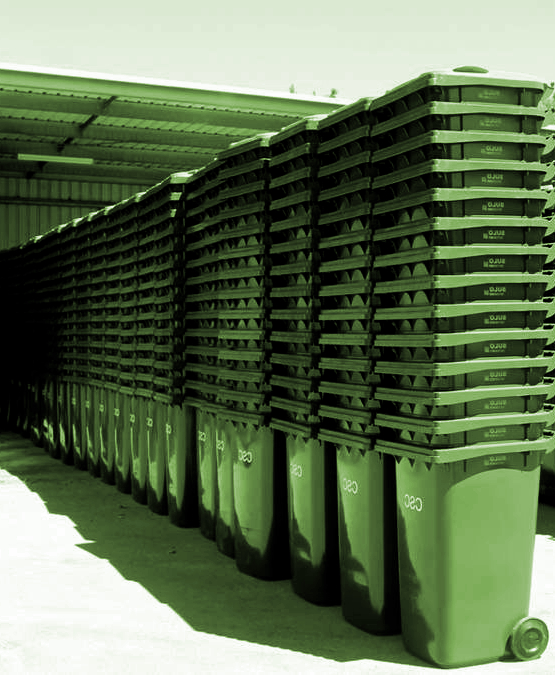 Victoria's EPA has banned a major recycling company from accepting waste at two of its facilities.
SKM Recycling - which picks up close to half of Victoria's kerbside recycling - has been banned from accepting material at its Coolaroo and Laverton North sites.
The Coolaroo plant caught fire in 2017 and burned for 11 days, forcing the evacuation of more than 100 homes.
The EPA has since inspected the company's stockpiles and found a number of safety regulation breaches, leading it to shut down the facilities until they become compliant.
EPA chief Cathy Wilkinson says the large plastic stockpiles at the facilities are a fire risk to local communities.
"Fire water run off could also enter waterways and have long-lasting impacts on the environment due to the toxic contaminants," Dr Wilkinson said.
The Waste Management and Resource Recovery Association of Australia (WMRR) says the situation will get worse.
The ban has left some councils with little choice but to dump their waste.
The City of Port Phillip says it will send 43 tonnes of recyclable waste to landfill.
"Unfortunately, due to a range of factors including logistics, the risk of odour and litter from full recycling bins spilling out on streets, and later being swept into the bay, we have decided to use landfill for recyclable collections before reverting as soon as possible to the normal weekly recycling collection service," the council said in a statement.
Port Phillip will seek reimbursement from SKM Recycling for the costs of sending the waste to landfill.
Hobsons Bay City Council in Melbourne's west is delaying some of its curbside recycling collection by two days.
The City of Melbourne, the City of Darebin, the City of Brimbank and Moonee Valley City Council are expected to be affected by the shutdown too.
The Municipal Association of Victoria (MAV) says councils found out about the ban just hours before it was in place, leaving them scrambling for solutions.
Victorian Environment Minister Lily D'Ambrosio said waste collection is a major responsibility of local government.
"Councils need to have continency planning in place," she said.
"It shouldn't come as a surprise that it will be a while before we can actually have an industry that is resilient and that has been able to recover from the China sword policy."