Big green spend detailed

Print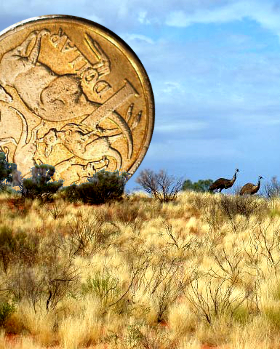 The Federal Government has given more details about its billion-dollar Landcare investment.
About $450 million will go to the Regional Land Partnerships Program, which typically funds a network of 56 natural resource management (NRM) organisations.
But there is limited detail on how that money will be allocated, its conservation objectives, and the options for groups other than the NRM organisations to access the money.
The Government says it has launched "extensive" consultations to help answer some of those questions.
Of the $1 billion Landcare boost first announced in the 2017 Budget, $5 million will be given to community and volunteer groups in grants of up to $50,000.
The Government has also confirmed $93 million from the Landcare funding pool will go "to the ongoing support of existing IPAs [Indigenous Protected Areas]".
Another $47.4 million will be allocated to Australian World Heritage site management, while $24.7 will be used to top up funding for the Reef 2050 sustainability plan.
"This next phase of the program will help Landcare, farmer groups and Indigenous communities continue their valuable work of delivering on-ground biodiversity and sustainable agricultural outcomes that benefit both our communities and our environment," Environment Minister Josh Frydenberg said in a statement
It is a big turnaround from the attempted gutting of Landcare in the controversial 2014 budget, in which it lost almost $500 million in funding.
Volunteer groups, conservationists and farmers have welcomed new moves to keep Landcare funded at current levels out to 2023.
Agriculture Minister Barnaby Joyce has issued a statement saying that the program recognises the "significant contribution to the protection of vital assets such as soils, water, vegetation and biodiversity".
More announcements on the agriculture component of the new Landcare program are expected in coming weeks.